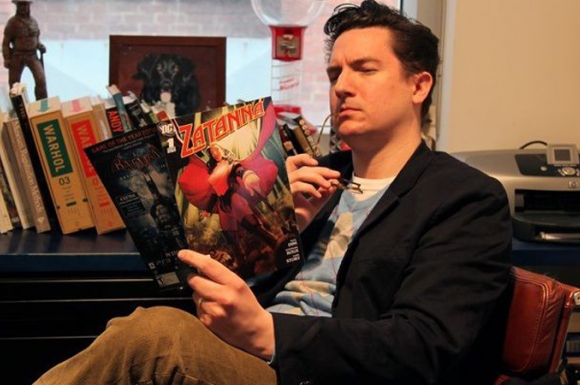 Biography
Jesse M. Kowalski, Curator of Exhibitions, joined Norman Rockwell Museum in 2015. Since coming on board, he has curated Norman Rockwell: Heroes, Humor and Growing Up and Hanna-Barbera: The Architects of Saturday Morning, and is currently preparing for travel outside of the Museum, an exhibition containing the comic book art of Alex Ross entitled, Superheroes and Superstars: The Art of Alex Ross.

Prior to joining Norman Rockwell Museum, Kowalski served as Director of Exhibitions at The Andy Warhol Museum, where he was employed for 18 of the Museum's 20 years, curating many of the Warhol Museum's popular traveling and in-house exhibitions over the last several years, including Andy Warhol: Portraits (the most comprehensive survey of the artist's portraitures); The Prints of Andy Warhol: From A to B and Back Again; and Heroes and Villains: The Comic Book Art of Alex Ross, which traveled to the Norman Rockwell Museum in 2012. In addition, Kowalski has developed cultural partnerships with museums, corporations, and governments while designing and overseeing the installation of exhibitions at dozens of museums in 15 countries. He also designed and supervised the reinstallation of The Andy Warhol Museum's permanent collection galleries.

Originally from Wichita, Kansas, Kowalski began working at Andy Warhol Museum in 1996, as part of an internship through the College of the Atlantic, where he earned his bachelor's degree in 1997.
Author's Website