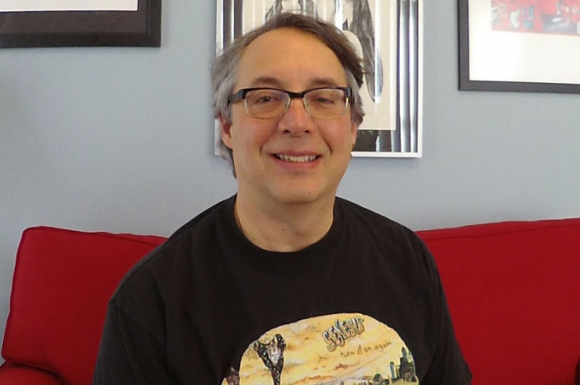 Biography
Based in the suburbs just north of Chicago, Illinois, the Album Cover Hall of Fame project (albumcoverhalloffame.wordpress.com) was founded in 2010 by Michael Goldstein, a long-time collector of music-related artwork, former television and interactive programming developer, creative and production executive, and past owner of the popular RockPoP Gallery online album art gallery.
After the gallery's launch in 2005, RockPoP Gallery went on to help music fans and collectors worldwide add some of the most cherished images from the last 60+ years of rock and pop music (albums, CDs, promotional materials, concert photography, and other related imagery) to their own collections. The gallery closed in October 2012 to allow Goldstein the time for the ongoing research, writing, and editing required to keep the AlbumCoverHallofFame.com project site updated and informative.
Goldstein's essays have been published in books and magazines, and on many art and music-related websites.
Author's Website