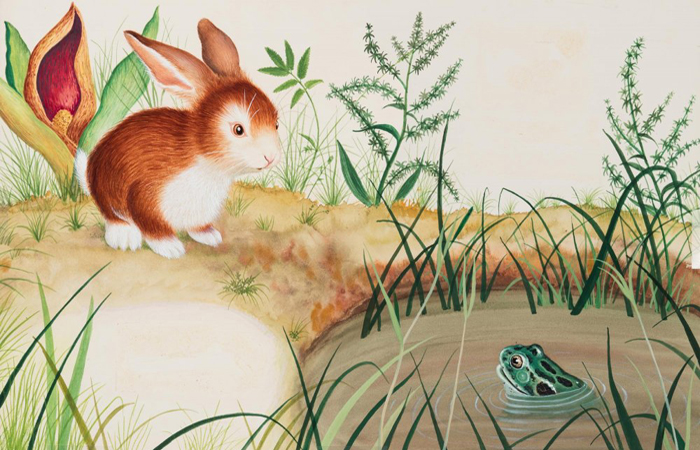 https://www.coastaljournal.com/2018/05/01/brunswick-library-opens-exhibit-showcasing-charlottes-web-illustrator/
"Most everyone has fallen under the magnetic spell of the American illustrator Garth Williams (1912-1996) at one time or another: as childhood readers, as parents or grandparents, or as professionals concerned with young people and their books. Charlotte's Web? The Little House on the Prairie? Bedtime for Frances? The Cricket in Times Square? Williams, who was born in New York City and raised in London, illustrated them all—and dozens more children's classics in a career that spanned nearly fifty years and brought a new level of virtuosity and fun to American children's books and their illustration.
Garth Williams: Illustrator of the Century, curated by Leonard S. Marcus, is by far the largest retrospective of the artist's work ever assembled. In addition to presenting original work for twenty-eight of Williams' most beloved books, the exhibition also explores such lesser-known facets of the artist's career as Williams' journeyman efforts as a London portrait artist and New Yorker cartoonist and his occasional forays into advertising. Preliminary drawings offer rare glimpses of Williams the agile and tireless perfectionist at his drawing table, while final art for the Wilder series, Charlotte's Web, and many others allow us an unexpectedly intimate look at illustration art that we as readers have held dear all our lives.
Williams made it all look so easy. But few illustrators have mustered anything like his powerful arsenal of artistic skills, his intense feeling of tenderness for childhood and the natural world, his infectious wit, or his grand gift for storytelling.
Illustrator of the century indeed!" — Leonard Marcus, Curator