Introduction
Technology has had a significant impact on the production of art, one can for instance think about the effects of the Industrial Revolution on European art in the 18th and 19th centuries. In the 1960s, artists started to attempt to bring digital technology into their process of creating art, and use of technology in the art field caused raising debates since then. Recently, there have been two main changes that happened in the past ten years: the rise of social media and big data. This essay focuses on these two recent technological developments. It examines how social media impacts audiences' preference and how it affects artists for their artwork creation, with an example of the revival of Yayoi Kusama's exhibition on Instagram. It also analyzes how artists use big data as a source to create a design with a case study on Moritz Stefaner's "Your Better Life Index" project.
The Use of the Internet and Social Media
The most recent 2019 definition by Merriam-Webster, sees social media as "forms of electronic communication through which users create online communities to share information, ideas, personal messages, and other content."[1] The appearance of social media and its prevalent usage are considered to be one of the most influential changes in technology that happened in the past ten years. The recent statistics show that the number of social media users increased by three times in the past decade and reached a user number of almost three billion in 2020.[2] Social media narrows the gap between people, and keeps them occupied for a significant time in their daily lives. It has also become an experimental field for artists and audience analysis researchers.
According to a 2013 study, the use of websites and social media raise the efficiency for illustrators in various aspects of their work.[3] First, social media promotes the spreading of knowledge and information. It makes knowledge more accessible and affordable for artists who constantly seek professional skill improvements. Second, social media also makes the cost related to online self-promotion, marketing, and establishing small and micro-businesses greatly reduced for startups. There are several studies about art marketing in the U.S. that proved small art businesses grew rapidly on multiple social media platforms in recent years.[4] However, many scholars argue that social media blurs the line between audiences and professional artists. It offers an unprecedented opportunity for amateurs to pursue a profession in illustration, and may lead to rising competition in the field. Third, social media has become a bridge for all the parties in the industry; art programmers and directors can access illustrators faster by reaching out to their personal websites or social accounts instead of communicating by posts or emails. Illustrators and artists are able to access their market and audiences directly and take quick actions based on their feedback. The faster and accurate response to feedback from the part of the artists also shapes audiences' decisions for their entertainment choices.
Besides all the advantages social media brings, there are also some potential risks. As a result of the Internet and social media's emergence, geographic barriers are reduced, and globalization is taking place in the illustration field as well. There is a phenomenon of "illustrations look so similar" or "webpage/homepage designs look the same."[5]
With all those changes made by the Internet and technological support, a new working process is forming for art managers and small businesses, and the audiences are more directly exposed to the artworks. The audiences' feedback carries more weight for illustrators in terms of decision making for their art projects if they attempt to achieve a goal of public acceptance or look for commercialization of their products. Audiences have high expectations, as now they are exposed daily to a massive number of artworks. Second, based on a 2016 study, there is a rising culture of participation in the "networked public."[6] And, third, due to the habit of smartphone usage, the audience is now more used to scan or skim reading for a convenient and fast experience, which may result in shortening of the attention span.
Social media has interestingly become a display of young generation identities, and it is also the platform through which audiences can gain self-esteem and self-actualization. A recent study examined the main features of most-popular works and the interaction between the artist and the follower (the audience) on Instagram.[7] They found that photographs featuring the artist's face and their own art pieces, or the working process of the artwork, generally received more "Likes." "Face attractiveness is based on universal perceptual mechanism and cultural influences."[8] Seeing artists' faces can make audiences feel more related to the artists on a human level, and it helps to develop one's relationship with them to a nearly personal level. The research also qualitatively analyzed the most liked and most commented posts, and these findings show that artists gained quicker growth on "Likes" by asking questions and feedback about their works while interacting and creating a deep exchange with audiences. On the other hand, audiences feel involved in the process of art-making. Another key element for the most-liked post formula is to add curiosity, interest, and empathy, which are strongly associated with humanistic care, to the artwork.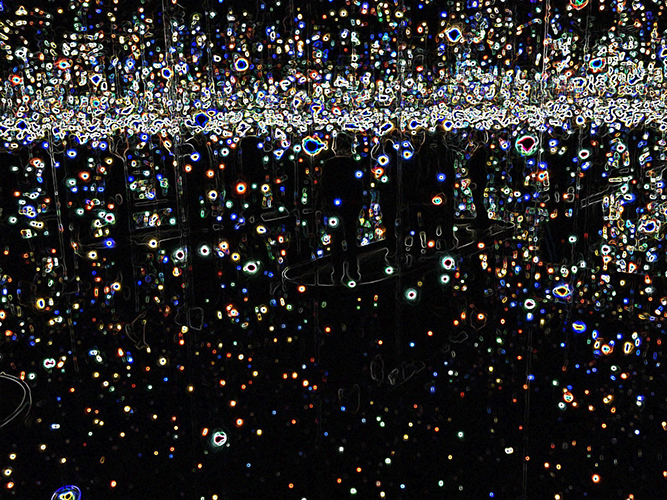 Fig. 1. Yayoi Kusama, Exhibition, Infinity Mirrored Room-The Souls of Millions of Light Years Away, 2013, The Hirshhorn Museum, Washington D.C.
Yayoi Kusama (b.1929) is a well-known Japanese contemporary artist. Her works often express psychological and sexual content and are presented in a wide range of art forms including sculpture, installation, and painting. Kusama gained her early fame with traditional mediums and later benefited from revived popularity on Instagram as audiences hashtagged her distinct style of polka dots and her exhibitions.[9] In addition to her outstanding talent, unique biography, and artistic style, her work is distinguished by the interaction it gives to the audiences. That is one of the primary factors her works became re-popularized on Instagram. Starting from her earlier works "infinity net," she has tried to build her own world of infinity with polka dots. In her show "Infinity room" (fig.1, 2, and 3), she created a space of the infinity world and attracted audiences to step in, walk around, and immerse in both conceptually and physically.[10] During some of her exhibitions, she invited audiences to be part of the show. For instance, visitors were encouraged to stick their own polka dot sticker in the exhibition. This created a playful, lighthearted open-ended exploration of the audience experience. Kusama also explored her own psychology—looking for a cure in her art. Audiences, even if they do not necessarily share similar life experiences with the artist, can still feel that Kusama's work resonates with their own life and their own psychological world. Even children have found their own way to enjoy Kusama's polka dot world. With a hashtag, the audience has posted photos of their own experience and stories from the exhibitions. The dip involvement and experience-based process is the crucial factor for Kusama's works to become even more well-known today.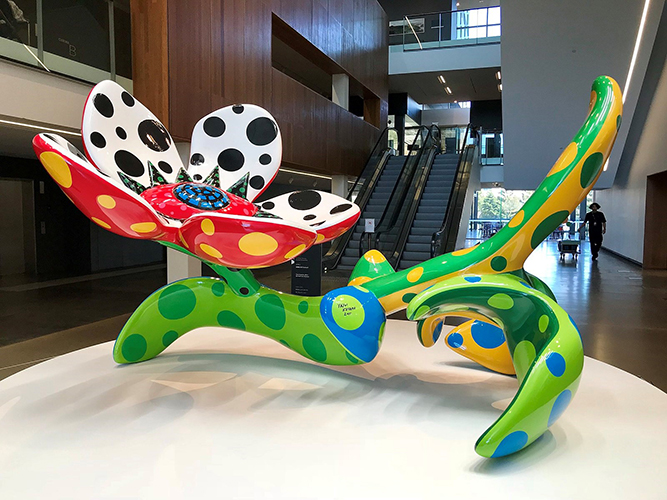 Fig. 2. Yayoi Kusama, Exhibition, Life is the Heart of a Rainbow, 2018, Gallery of Modern Art, Brisbane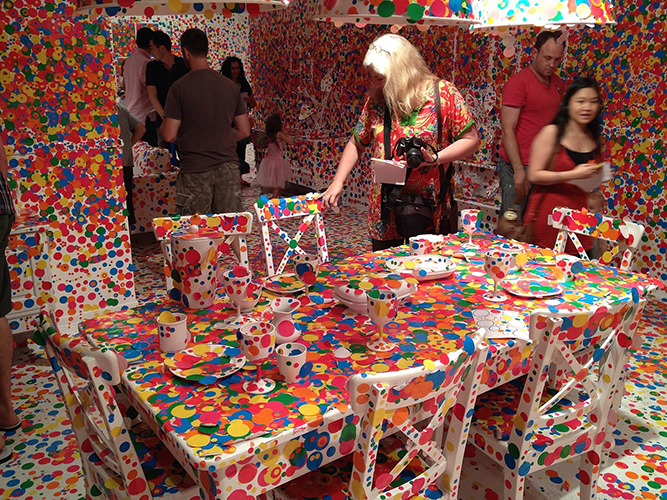 Fig. 3. Yayoi Kusama, Exhibition, The Obliteration Room, 2011, Gallery of Modern Art, Brisbane
Big Data
Based on a fairly new definition provided by Codd's relational model, "Big data is where parallel computing tools are needed to handle data," so mathematical analysis from a large set of data with low information density reveals relationships and dependencies, or predicts outcomes and behaviors.[11] Big data refers to a massive amount of data collection and analysis by processing software. It provides a capability to process data in a whole new order of magnitude than traditional software. It is now widely used in the science and business fields. Big data could be also highly relevant to arts and culture. Instead of a less efficient extensive mode of an audience's rating, the audiences' tastes and preferences can be analyzed more precisely. Their primary time seeking entertainment can be also targeted at a fine-grained level by using big data. Based on a 2014 study, it can be helpful to create and measure values for arts and cultural organizations with their social media data of activities and monitor their popularity and influence.[12] It can be also a powerful tool to develop creative business models and experiments.
Big data also shows a direct impact on illustrators' content and artistic style which can be expanded with data collection. There is an emergence of "data artists" that create artworks aiming for data visualization and illustrations that make data more visually accessible.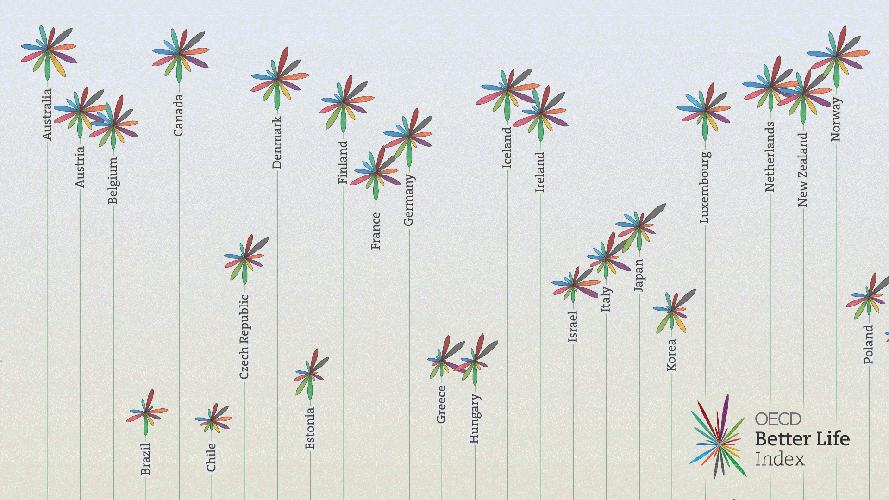 Fig. 4. Moritz Stefaner, UI design for OECD, "Better Life Index," September 26, 2015.
Moritz Stefaner is a contemporary German data visualization artist. His works create a balance between the analytical data information and aesthetic aspects of mapping complex projects. His works are generally being used as user interface design to provide data for audiences. His best-known project (fig.4 and 5) shows how Stefaner turned big data into an artwork design. This design is an interactive tool titled, "Your Better Life Index," which was launched in 2011 by OECD (the Organization for Economic Co-operation and Development). It had been designed to rank forty countries' performance on the quality of life they provided for their citizens. The dimensions they examined are housing, income, jobs, community, education, environment, governance, health, life satisfaction, safety, and work-life balance. Each country was represented by a flower, and one dimension by one of its own petals. The length of the petal indicates how well-performing the respective country is in that specific dimension.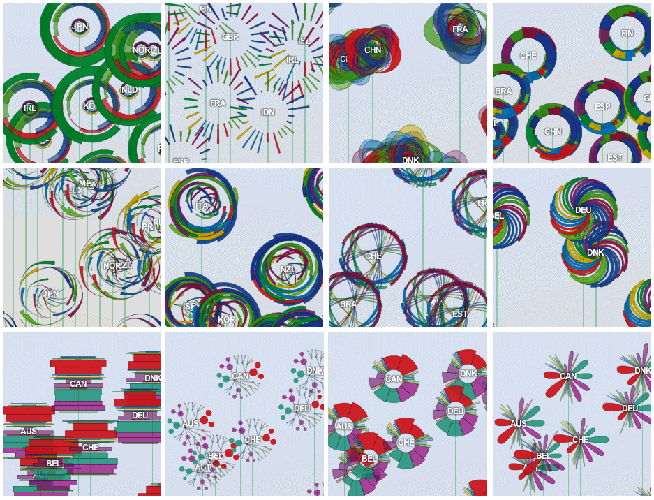 Fig. 5. Moritz Stefaner, UI design for OECD, "Better Life Index," September 26, 2015.
Stefaner's working process is very distinctive. Unlike most artists who create a design based on data being analyzed and the associated results, the German data visualization artist works through with his clients starting from finding the data source. For data visualization, grasping the audience's attention in the fast turnaround network we have is important. The concept, therefore, should be very simple, clear to the point, also visually appealing. Working through the process of data collecting and analysis allows the artist to see what the data is really about, understand why it is interesting for audiences, and realize the unique perspective on the topic. The concept of the flower Stefaner decided on was a brilliant choice to represent human happiness because it is "coherent, and has a plausible shape."[13] It implants an image of thriving in audiences' minds, makes audiences feel positive, and invites them to dig further into the topic.
Another highlight of Stefaner's design is humanity. The German artist mentioned multiple times in different interviews that bringing the humanity aspect to the concept design is very important.[14] Though there are increasing arguments dealing with how technology may potentially take away humanistic aspects from artworks, because "the more common the technology is, the more difficult it is for an artist to retain their individuality,"[15] many artists who rely on technology as mediums or sources mentioned they make sure to have an emphasis on humanity in their works, and it is for the artist to create the art; technology is just a tool to help in the process.[16] The concept of flowers in Stefaner's work came out strong from "a metaphorical point of view (strong plants rise to the top) as well as a branding point of view (friendly, organic)."[17] The organic and uplifting force of the flower represents the development of countries and a positive vision of planning for the future. It creates a good balance with the scientific, rational spirit of data.
Conclusion
Many profound and lasting changes have happened in the field of technology in the past ten years. This essay focused on two of them: social media and big data, and examined how they have influenced artists and audiences. Social media has significantly changed audiences' expectations. Viewers are seeking participation and engagement from art experience, they may also have shorter attention spans, and need artists to respond accordingly. Yayoi Kusama's work shows how the artist successfully created an immersive experience for the audience with her exhibition.
Big Data helps with audience analysis and also has been used as a source and inspiration for artists. Moritz Stefaner's "Your Better Life Index" project has been examined, and it shows the importance of bringing the humanistic and aesthetic aspects to artworks. However, the utilization and dynamic integration of technology with art are unstoppable, and there are many innovative ways to approach the creation of illustrations today.
[1] Merriam Webster, "Social Media," Merriamwebster.com. Accessed December 5, 2020. https://www.merriam-webster.com/dictionary/social%20media
[2] Statinvestor, "Number of Global Social Media Users 2010-2021," Statinvestor. Accessed December 11, 2020. https://statinvestor.com/data/22389/number-of-social-media-users-worldwide/
[3] Kristin Thomson, Kristen Purcell, and Lee Rainie, "Arts Organizations and Digital Technologies," Pew Research Center. January 4, 2013. https://www.pewresearch.org/internet/2013/01/04/arts-organizations-and-digital-technologies/
[4] Ibid.
[5] Anne Quito, "Why editorial illustrations look so similar these days," Quartz. October 26, 2019. https://qz.com/quartzy/1728767/why-editorial-illustrations-look-so-similar-these-days/
[6] Ben Walmsley, "From Arts Marketing to Audience Enrichment: How Digital Engagement Can Deepen and Democratize Artistic Exchange with Audiences," Poetics 58 (2016): 66-78. https://www.sciencedirect.com/science/article/pii/S0304422X15300383
[7] Xin Kang, Wenyin Chen, and Jian Kang, "Art in the Age of Social Media: Interaction Behavior Analysis of Instagram Art Accounts," Informatics 6(4) (2019): 52. https://www.mdpi.com/2227-9709/6/4/52
[8] Ibid.
[9] Tim Adams, "Yayoi Kusama: the World's Favourite Artist?," theguardian.com. September 23, 2018. Accessed November 12, 2020. https://www.theguardian.com/artanddesign/2018/sep/23/yayoi-kusama-infinity-film-victoria-miro-exhibition
[10] David Bell, "Rethinking Yayoi Kusama: Neuroaesthetics, Adobe and the Creative Practice," The International Journal of Arts Theory and History 12, issue 3 (2018):77-92. http://web.a.ebscohost.com.ezproxy.mica.edu/ehost/pdfviewer/pdfviewer?vid=1&sid=04ff5abc-d3dd-40c1-bb57-639fe91dcbf6%40sdc-v-sessmgr03
[11] Wikipedia, "Big Data," Wikipedia. Accessed Dec 5, 2020. https://en.wikipedia.org/wiki/Big_data
[12] Juan Mateos Garcia, "The Art of Analytics: Using Bigger Data to Create Value in the Arts and Cultural Sector," Cccblab. February 18, 2014. http://lab.cccb.org/en/the-art-of-analytics-using-bigger-data-to-create-value-in-the-arts-and-cultural-sector/
[13] Moritz Stefaner, "OECD Better Life Index," Truth and Beauty Studio. Accessed November, 2020. http://truth-and-beauty.net/projects/oecd-better-life-index
[14] Global Economic Dynamics, "Data, Visualization and Stories 3: Interview with Moritz Stefaner," Youtube. November 25, 2013. https://www.youtube.com/watch?v=PkRFOk0MlBg&t=135s
[15] Daria Sofina, "Transcending Humanity: Evolution of Technological Art," ITMO News, September 12, 2018. https://news.itmo.ru/en/science/life_science/news/7835/
[16] Jonathan Follett, "Making Art with AI: Toward Data Science," Towardsdatascience.com. December 11, 2020. https://towardsdatascience.com/making-art-with-ai-cc1acb332d0
[17] Stefaner, "OECD Better Life Index."