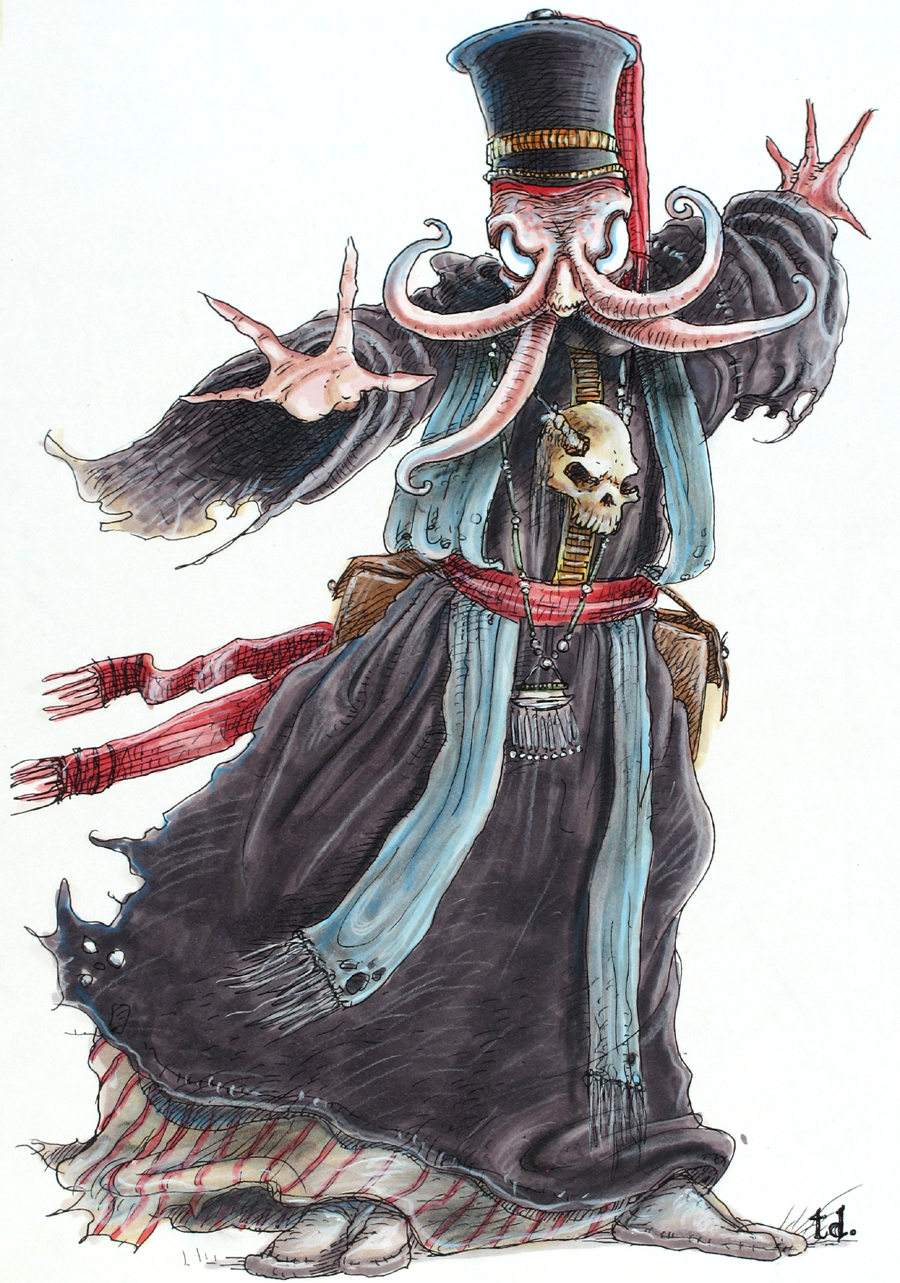 ©Wizards of the Coast LLC
Throughout the 1990s, DiTerlizzi was highly regarded as one of the top artists in the fantasy field for his work on the role-playing games Dungeons & Dragons and Magic: The Gathering. However, to climb to the peak of fantasy gaming artistry, he first had to endure a real-life odyssey. DiTerlizzi graduated with a degree in graphic design from The Art Institute of Fort Lauderdale in 1992. That September, at the urging of his friends, he sent samples of his fantasy drawings to TSR, Inc. (Tactical Studies Rules), the parent company and publisher of Dungeons & Dragons, which was created by Gary Gygax with Don Kaye in 1973. DiTerlizzi recalls receiving a rejection letter from TSR the next month. Not one to give up easily, he called the company the following Monday seeking advice on improving his work. The art director asked him to send more adventurous, character-driven pieces. DiTerlizzi did just that, but was rejected again.
Stubborn to the end, DiTerlizzi continued to send in submissions, and in November 1992 he finally convinced TSR to give him a shot. The art director assigned him some freelance work illustrating gaming booklets for the upcoming Advanced Dungeons & Dragons boxed set, Dragon Mountain. Pleased with his work and punctuality, TSR assigned DiTerlizzi his first major project for D&D, the 2nd Edition Monstrous Manual (1993), for which he provided over one hundred color illustrations. DiTerlizzi painted such classic figures as a Beholder, Gnoll, Owlbear, Rust Monster, Mind Flayer, Kobold, Orc, and Displacer Beast, many of which he had sketched during his pre-teen days playing D&D. He followed up the Monstrous Manual with the AD&D 2nd Edition Monstrous Annual I (1994).