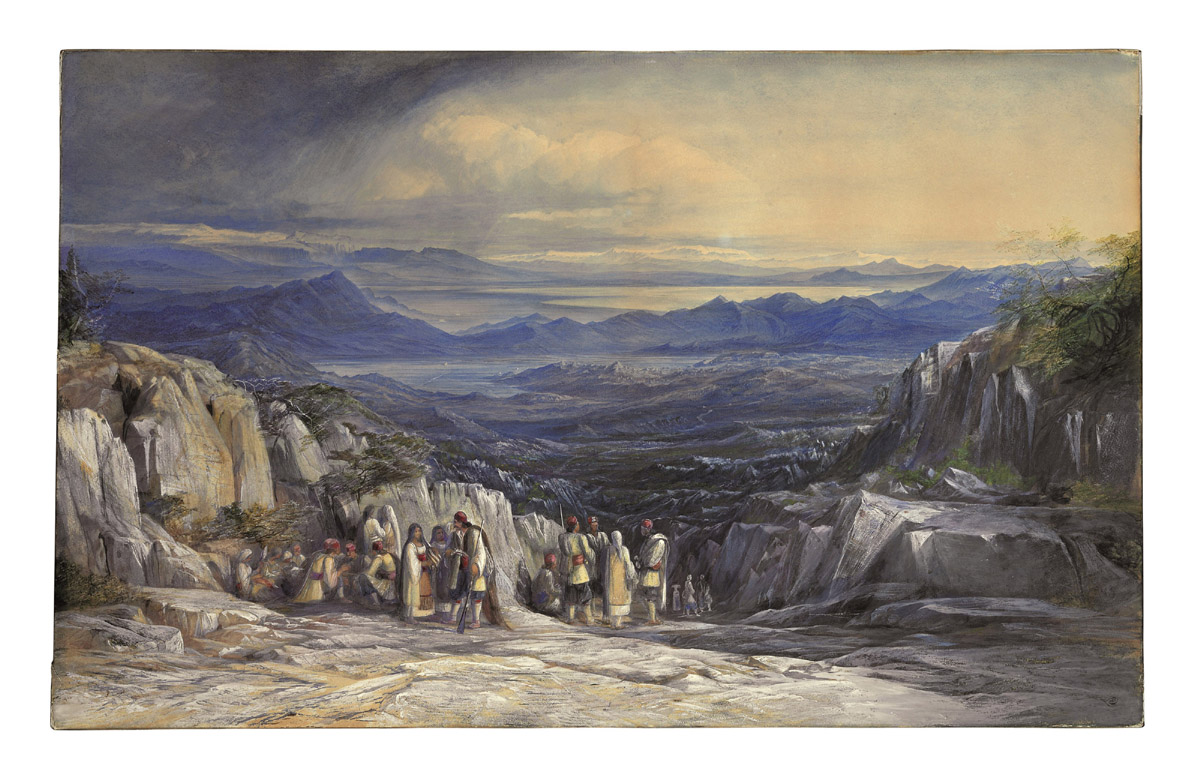 ©Public Domain
When Lear departed England for Italy in 1837, he relocated permanently, and only returned to his home country to visit for short periods of time. He developed a wanderlust and restlessness that never let him stay in any one place for very long. He traveled all over the world, but always returned to Italy, where he decided to finally build a villa in his later years. When scientific illustration became too difficult for him with his failing eyesight, Lear turned to landscape painting. He created beautiful landscapes, both in watercolor and oil, though his watercolors are considered his better work. His move to Italy had been supported by Lord Edward Stanley, 13th Earl of Derby, who continued to buy Lear's paintings while he was abroad. This patronage was observed also by the 14th and 15th Earls once Edward Stanley had died, as well as by many of Lear's other friends whom he sold them to at quite low prices. Lear published two volumes of illustrations titled Illustrated Excursions in Italy while he traveled through the country from 1837-1840. He published other works with writing and illustration from his travels in later years as well. Lear also fulfilled part of a lifelong ambition to illustrate Tennyson's poems through his landscape paintings just before he died.
Lear's painting of Montenegro illustrates his love for the Mediterranean. This watercolor was created from a drawing Lear made in 1870 based on sketches he had made en plein air during his trip to the area in 1866. An avid walker, Lear states in letters home that he walked "a mile or so along the Lake, for so it seem...The vast semicircle of mountain crags is most striking."1
1. R. Pitman, Edward Lear's Tennyson (Manchester and New York, 1988), 137.