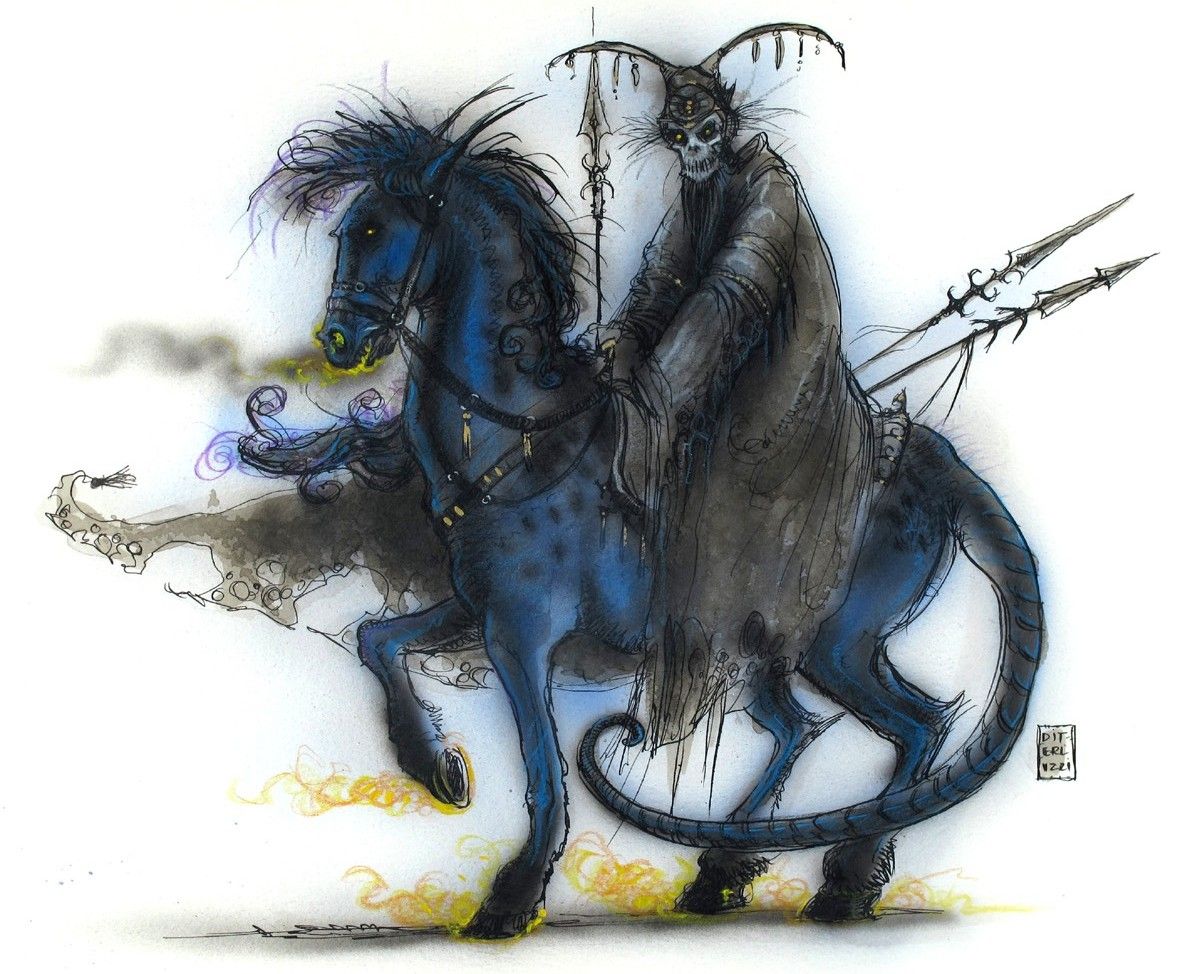 ©Wizards of the Coast LLC
Tony DiTerlizzi made his first visit to TSR, the parent company of Dungeons & Dragons, in August 1993, and met D&D legend, David "Zeb" Cook, who began working for TSR as a game designer in 1979, and rose to the rank of Senior Designer before leaving in 1994. At the time, Zeb Cook was creating an expansion of the classic D&D game called Planescape. The game included a series of booklets within a boxed set that instructed players on how to play the new campaign. DiTerlizzi was selected to be the sole artist for Planescape, and thus became the first freelance artist in TSR's history to fully illustrate a complete line of AD&D products for several consecutive years. Cook recalls, "It's hard for me to think about Planescape without seeing Tony's evocative characters and style… The fact that Tony was able to see what Planescape was and translate and expand it into pictures was amazing." Released in 1994, Planescape became an enormous success.
DiTerlizzi recalls how his work in the fantasy genre affected his later career in children's literature: "I worked for Dungeons & Dragons for most of the 1990s, which was an unbelievable experience. While working on role-playing games I learned a lot about world building. I didn't just learn about drawing monsters and characters, I learned about the armor, the architecture, and the artifacts, and this strengthened my children's book submissions. I started thinking about each picture book or chapter book as a little world, a little adventure not unlike a Dungeons & Dragons adventure."
DiTerlizzi's paintings for Planescape were influenced by early 20th century illustrator Arthur Rackham, whose work in books like Peter Pan, Aesop's Fables, Rip Van Winkle, and The Wind in the Willows, has inspired generations of children's book illustrators. Rackham's impact is apparent in DiTerlizzi's work throughout his career, from the water-colored ink drawings of Planescape, through the use of crow quill pens and watercolor in The Spiderwick Chronicles, and on to today.