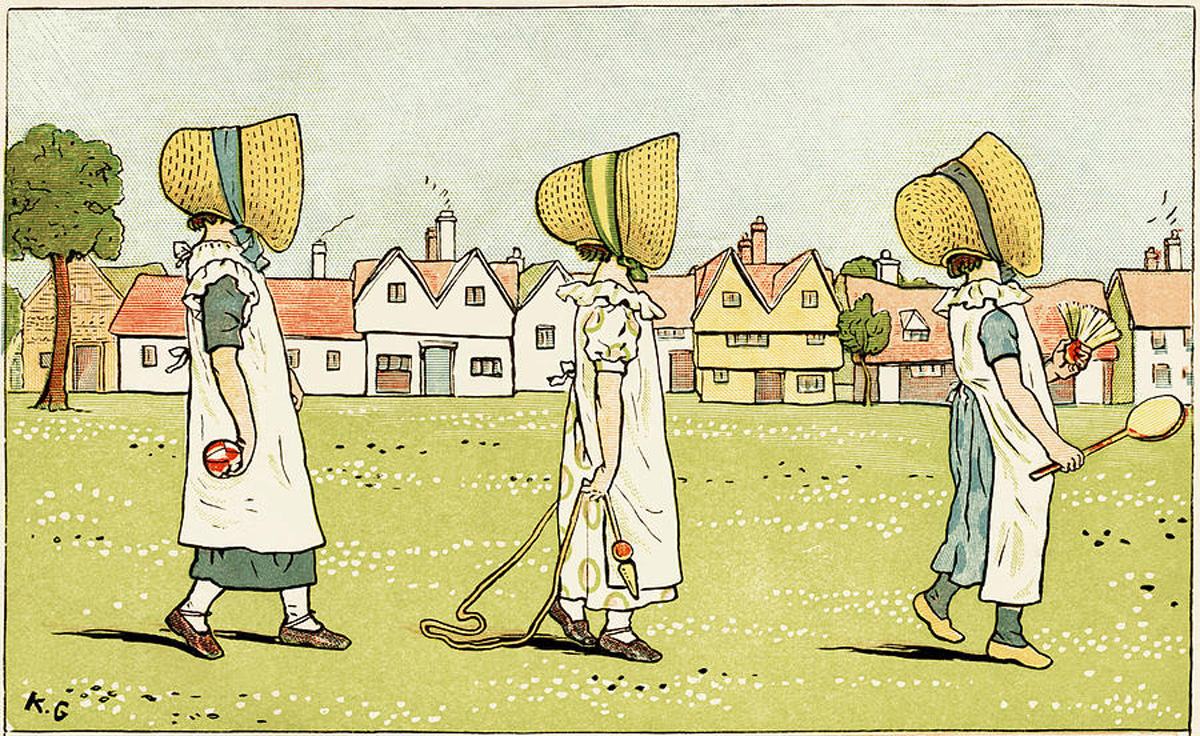 ©Public Domain

Polly's, Peg's, and Poppety's
Mamma was kind and good:
She gave them each, one happy day,
A little scarf and hood.

A bonnet for each girl she bought,
To shield them from the sun;
They wore them in the snow and rain,
And thought it mighty fun.

But sometimes there were naughty boys,
Who called to them at play,
And made this rude remark—"My eye!
Three Grannies out to-day!"