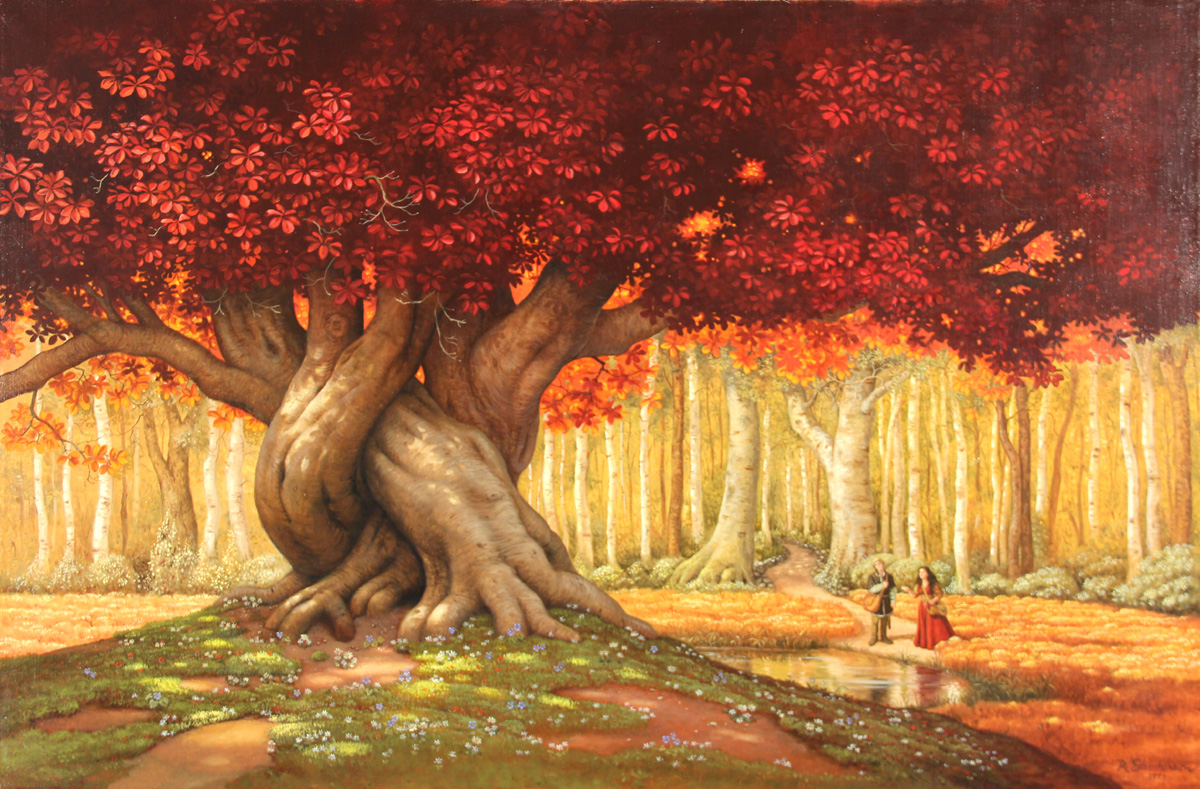 "An old tree can have such character and majesty."
©Ruth Sanderson
For Ruth Sanderson, the woods represent our life's journey, the divergent paths reflecting the many choices that we must make along the way. Many of her favorite fairy tales are about quests, impossible tasks, magical helpers, and happiness that is won through sacrifice. An original fairy tale, The Enchanted Wood is the tale of three brothers who seek to deliver their father's kingdom from drought by discovering the Heart of the World, a mythical tree in the center of an enchanted forest that is fraught with danger. Though all set out, only the third remains on the appointed path despite temptation, winning his father's throne and the affection of the girl who helped him along the way. "I wanted the story to have both a hero and heroine, and to be appealing for both boys and girls," the artist said.
"When I decided to write an original fairy tale," said the artist, "I knew I wanted it to take place in the woods, my favorite place to play as a child. The story of The Enchanted Wood was inspired by both childhood memories and my continuing love of old trees and the dappled light of the New England woods." From the curling bark of a fallen birch to the moss covered roots of an old tree, Ruth Sanderson conveys the weight, shade, and even the smell of a deep old wood. The tree at The Heart of the World was visualized as a composite of real trees that inspired her.