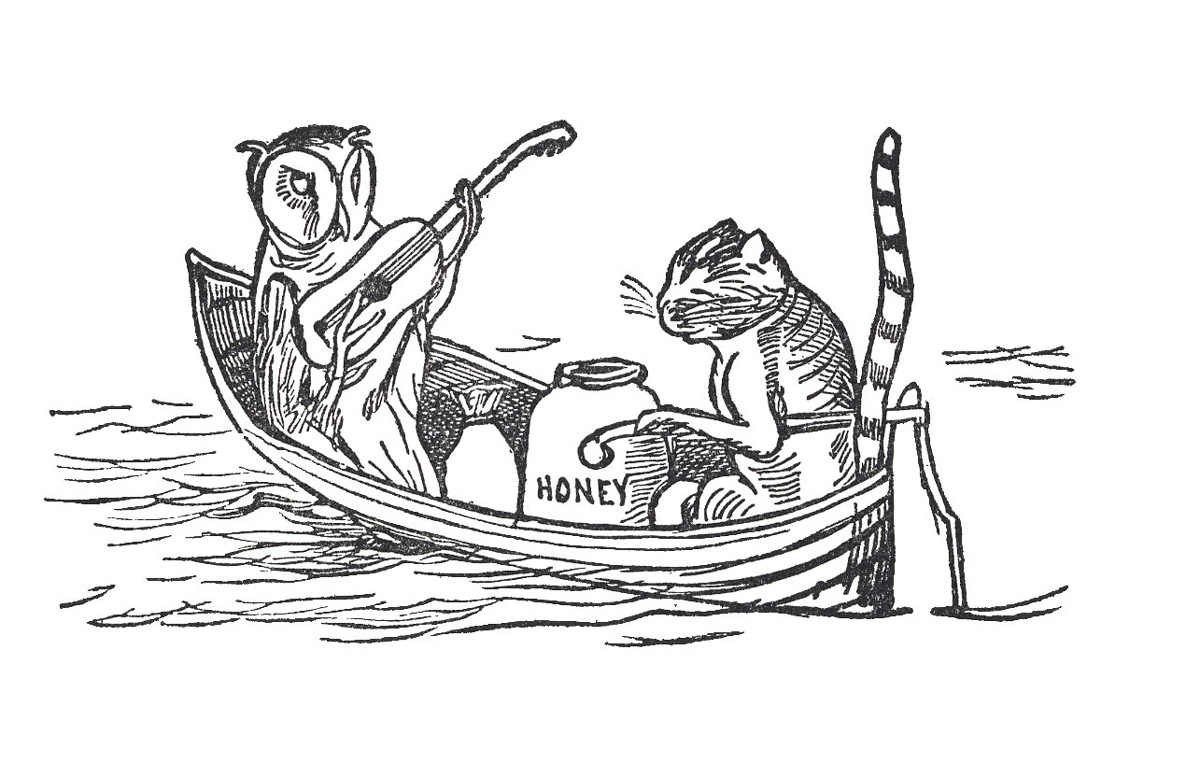 ©Public Domain
Lear's Nonsense Songs, Stories, Botany, and Alphabets from 1871 featured more than just limericks. After the success of the Book of Nonsense, Lear began mixing together other nonsensical writing, including botanical drawings, recipes, alphabets, and stories to add to his already famous limericks. The Owl and the Pussy-Cat is considered by many to be one of his best works, and is still often referenced as a favorite childhood poem. Originally written for his friends' daughter, Lear fills the verse with his own invented words, the most famous being "runcible spoon," which has even been added to the Oxford English dictionary.
They dined on mince, and slices of quince
Which they ate with a runcible spoon;
And hand in hand, on the edge of the sand,
They danced by the light of the moon,
The moon,
The moon,
They danced by the light of the moon.
Excerpt from Edward Lear's "The Owl and the Pussy-Cat"