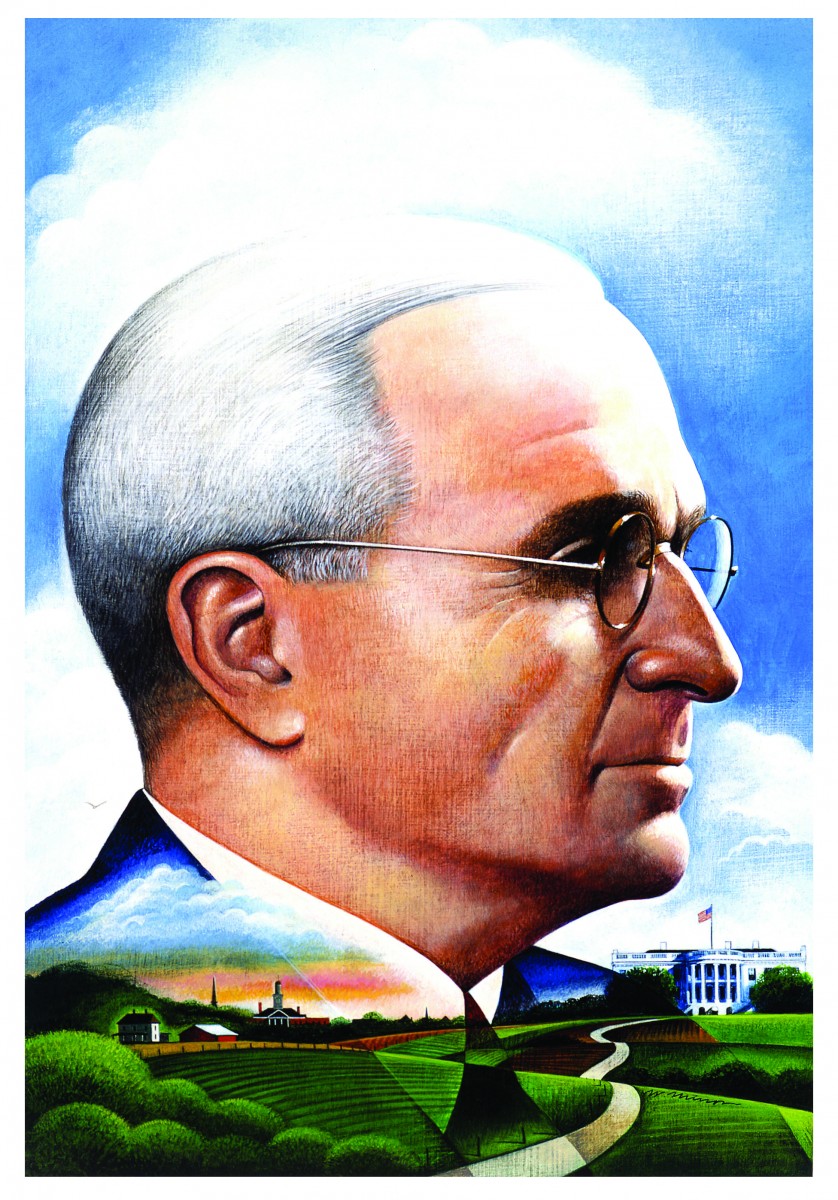 "I believe that the years I spent designing and illustrating book jackets on every conceivable subject was great training for my entry into the world of children's books."
©Wendell Minor
"I have had the good fortune to work with Wendell Minor in the planning stages for covers of a number of my books, going back more than thirty years, and I know how brilliant he is at getting to the essence of a subject," said author David McCullough. "Look, for example, at how much of the background and life-journey of Harry Truman is to be seen in his cover for Truman, and how fittingly the tilt of the profile suggests the essential straightforwardness and courage of the man."
In 1968, after a stint working as an illustrator for Hallmark Cards in Kansas City, Missouri, Wendell Minor sold his Volkswagen Beetle, packed a suitcase and a portfolio, and moved to New York City. He saved enough money to last a year, but within three weeks he had landed a job at the Paul Bacon Studio, where he had the chance to work with a master book cover artist and designer. Since then, he has illustrated more than two thousand covers for books of all kinds by the most celebrated authors of our day.
Each cover taught the artist something new, and through the years, he established several tenets that he feels are essential in the creation of effective narrative pictures:
Style should not exceed concept for the sake of trends.
Elements in the composition should be kept to a minimum.
The visual message should be ambiguous enough to allow the reader to participate with his or her own imagination.
The image should honor the story, the written word.
"Each cover assignment took me on a journey of discovery that required research and careful consideration of the text to create the visual essence of the book," Minor notes. "A good picture, like a good story, is timeless."