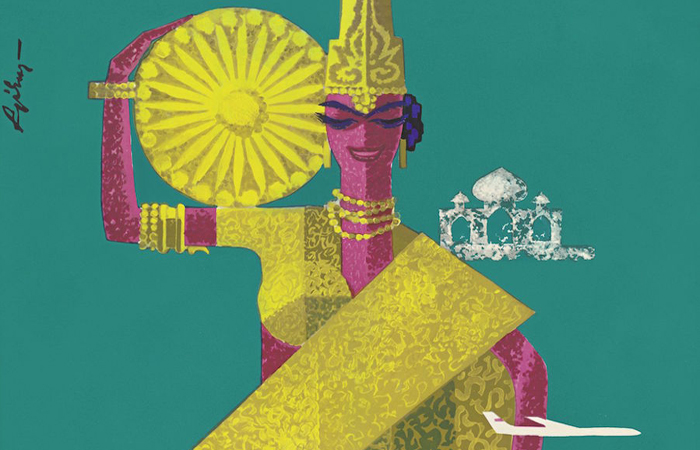 Possibly the most technically sophisticated book produced in recent years, Airline Visual Identity: 1945-1975 chronicles the corporate images of the airline industry through visual advertising. The large format book carefully curates the best examples of commercial art from the period, taking the reader back in time to witness the glory days of the airline industry in a museum-like experience.

Accompanying the amazing artwork in Airline Visual Identity: 1945-1975 is a series of well researched case studies that provide unique insight into the design and advertising methods of an era when airlines were considered the most glamorous business sector and quality was the main criterion for selecting a flight. Forged by some of the best creative minds of the time, such as designers like Ivan Chermayeff, Otl Aicher, Massimo Vignellli, Academy Award winner Saul Bass, as well as advertising luminaries like Mary Wells Lawrence, the artwork found in Airline Visual Identity: 1945-1975 illustrates the shift from traditional methods of corporate design and advertising to comprehensive modern identity branding programs generally introduced in the 1960s.

To reproduce all of the images as precisely as possible, a total of seventeen different colors, five different varnishes, and two different methods of foil printing and embossing were used. The result is a book of exceptional vivacity that pushes the limits of modern art printing technology.