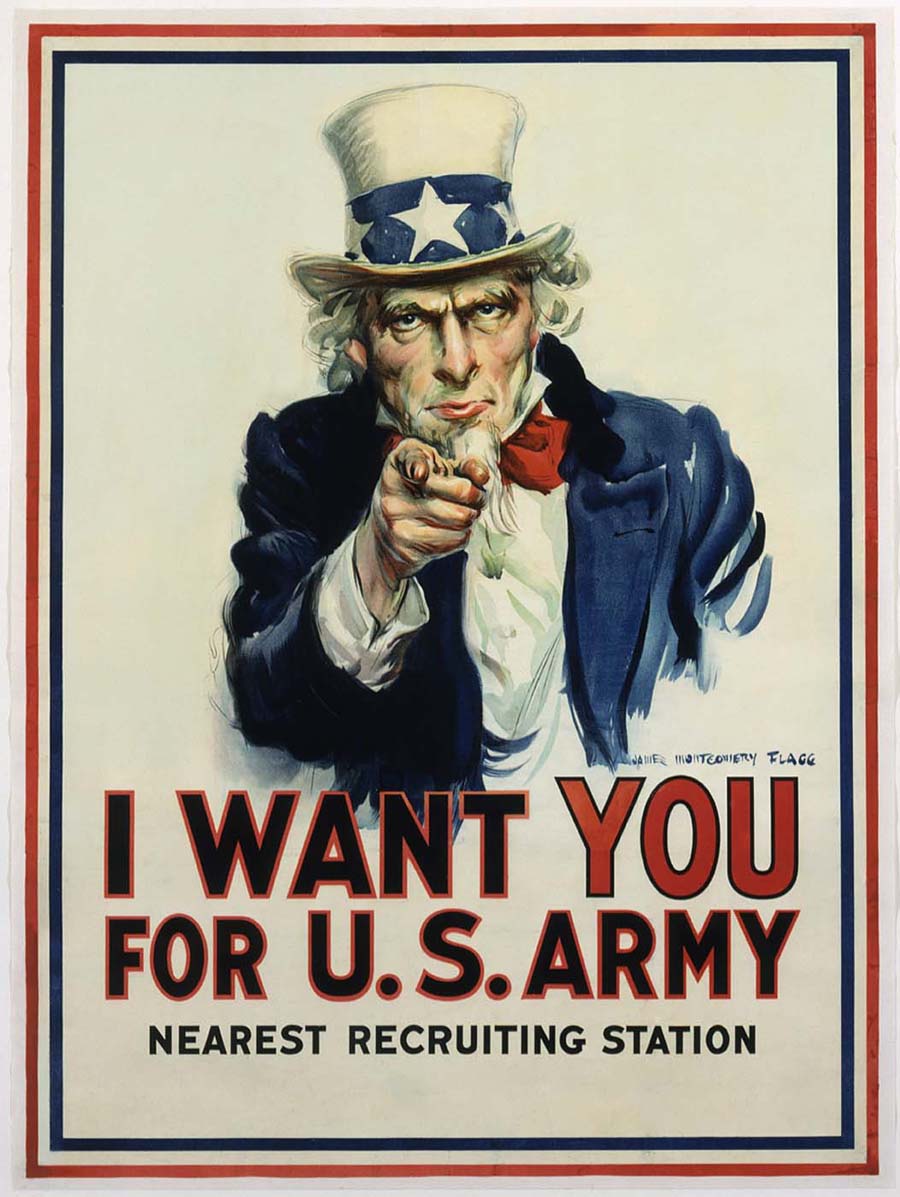 "The most famous poster in the world."
©Public Domain
Originally published as the cover for the July 6, 1916, issue of Leslie's Weekly with the title "What Are You Doing for Preparedness?," this image was used as a political poster. Over four million copies were printed between 1917 and 1918, as the United States entered World War I and began sending troops and matériel into war zones.
Because of its overwhelming popularity, the image was later adapted for use in World War II. Upon presenting President Franklin Delano Roosevelt a copy of the poster, Flagg remarked that he had been his own model for Uncle Sam to save the modeling fee. Roosevelt was impressed and replied: "I congratulate you on your resourcefulness in saving model hire. Your method suggests Yankee forebears."