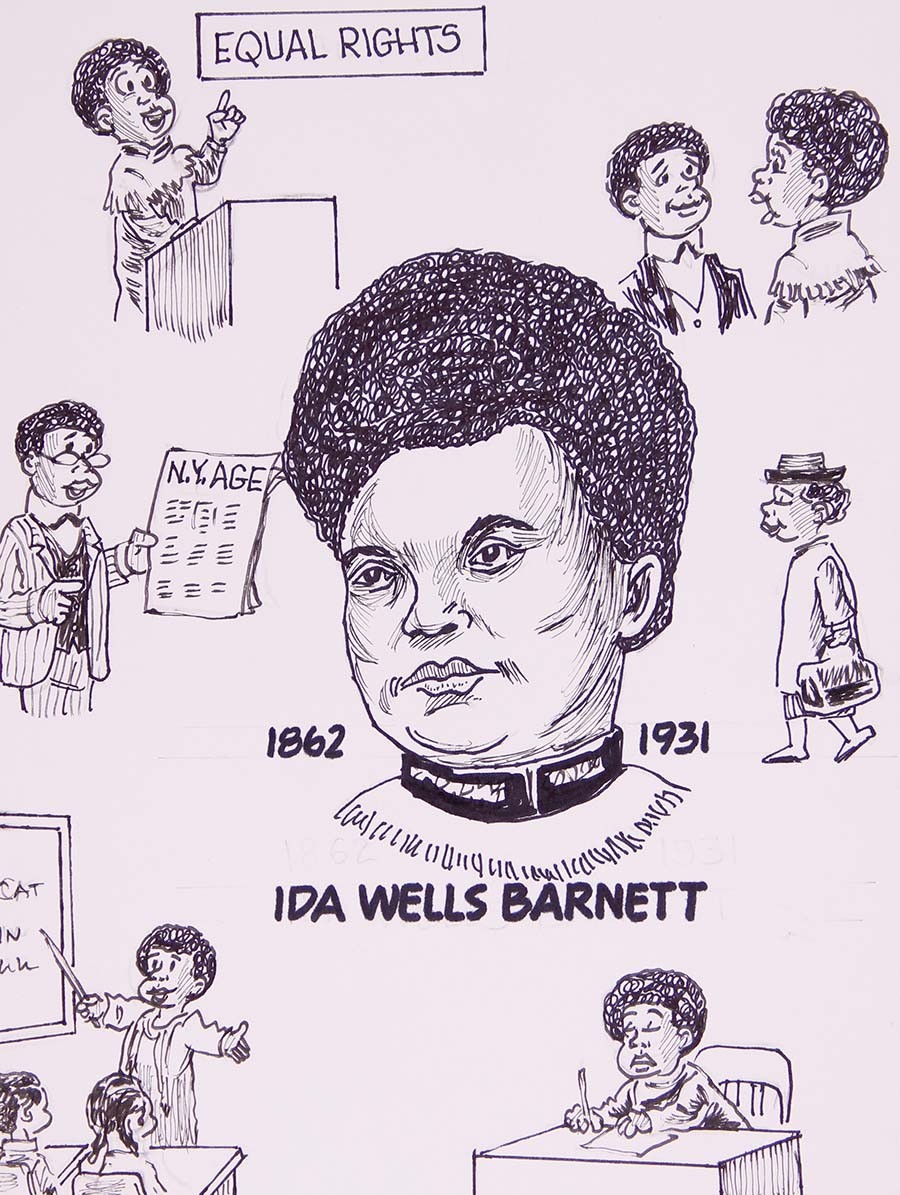 ©Morrie Turner
Born into slavery, Ida Wells-Barnett (1862-1931) grew up to become a teacher in Memphis, Tennessee. In 1884 she successfully sued the Chesapeake, Ohio, & Southwestern Railroad Company for being forcibly removed from a train the prior year when she refused to move to a second-class car since she had purchased a first-class ticket. The Tennessee Supreme Court overturned the Circuit Court's ruling three years later.
In 1891 Wells-Barnett joined the staff of the Memphis Free Speech newspaper where she wrote editorials on public education and the lynching of Blacks. In the pre-dawn hours of March 9, 1892, three local business owners were mutilated and lynched by a mob of seventy-five men. Writing in the Free Speech, Wells suggested Blacks should leave Tennessee for the western United States; soon after, the offices of the newspaper were destroyed.
Wells-Barnett began an anti-lynching campaign in the pages of the New York Age in lectures she gave across the United States and in Great Britain. In 1909, she participated in the Niagara Movement, from which the NAACP was formed. Four years later she formed Chicago's Alpha Suffrage Club, a suffragist group that promoted voting rights for Black women. Throughout the rest of her life, Wells-Barnett spoke out about the poor quality of education afford to Black children, promoted equal rights for Black workers, and unsuccessfully ran for public office. In 2020, Wells-Barnett was posthumously awarded a Pulitzer Prize "[f]or her outstanding and courageous reporting on the horrific and vicious violence against African Americans during the era of lynching."