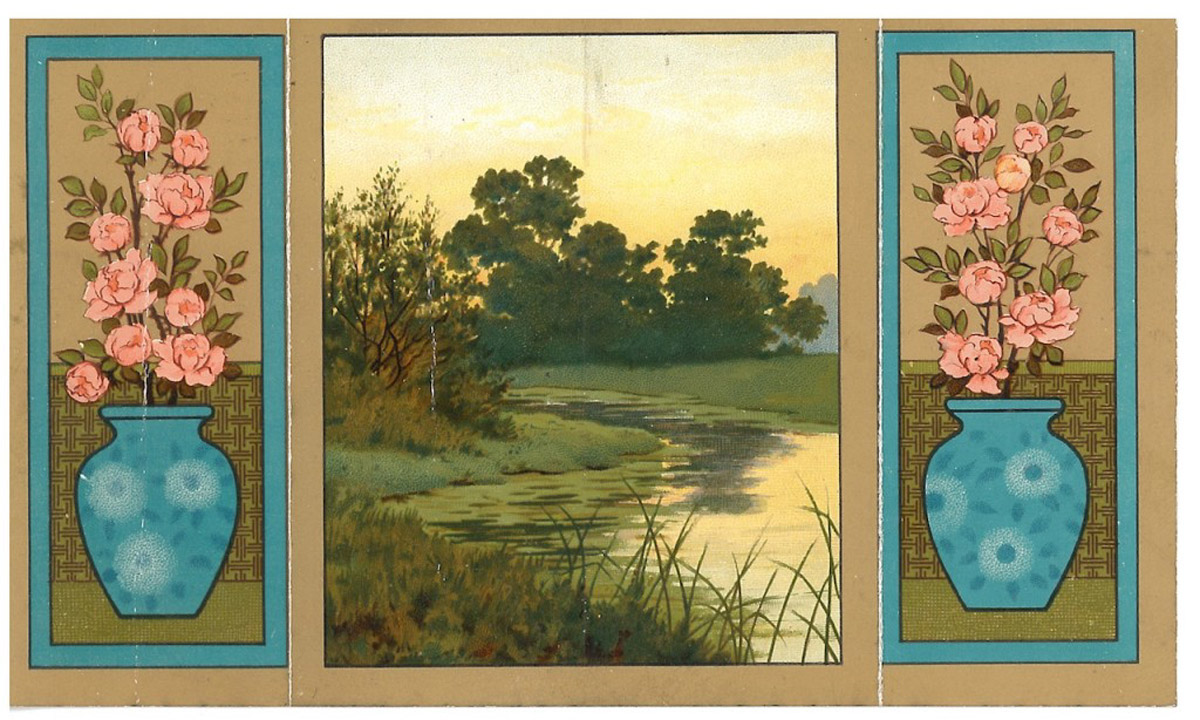 ©Public Domain
"To this period also we owe the singularly felicitous decoration of the backs and borders of the cards which Mr. Thomas Crane designed so excellently well. In the colour of these, the simplicity of their flat ornament and the artistic fitness, I, for one, find the high water-mark of the card."
excerpt from "Christmas cards and their chief designers," The Studio, by Gleeson White, pg. 8
"...in the 'Marcus Ward' cards, especially in the middle or later periods, there is sign of one consistent supervision - and this undoubtedly is largely, if not wholly, traceable to the presence of Mr. Thomas Crane in the firm as director of its department of design. This artist, brother to Mr .Walter Crane, had the courage to send out to a public that, again and again, shows its indifference to 'conventional' design, a series of cards which - quite apart from the excellence of their pictures, or floral devices - were embellished by most refined and appropriate ornamentation on their borders and backs. The lettering was not left to chance, or reduced to the bare simplicity of a label in ordinary type, obviously an addition to the design, but was planned to accord with it. The colours which distinguish this class of decoration are unusually happy. Pale blue lettering on sage green ground, citrons, olives, and tertiary colours were employed much as they were used by the so-called aesthetic school of furnishers of the same period. Without being unduly 'precious,' or confined to esoteric symbolism and 'Grosvenor-gallery' figures, they did attempt to observe the canons of conventional design."
excerpt from "Christmas cards and their chief designers," The Studio, by Gleeson White, pg. 17