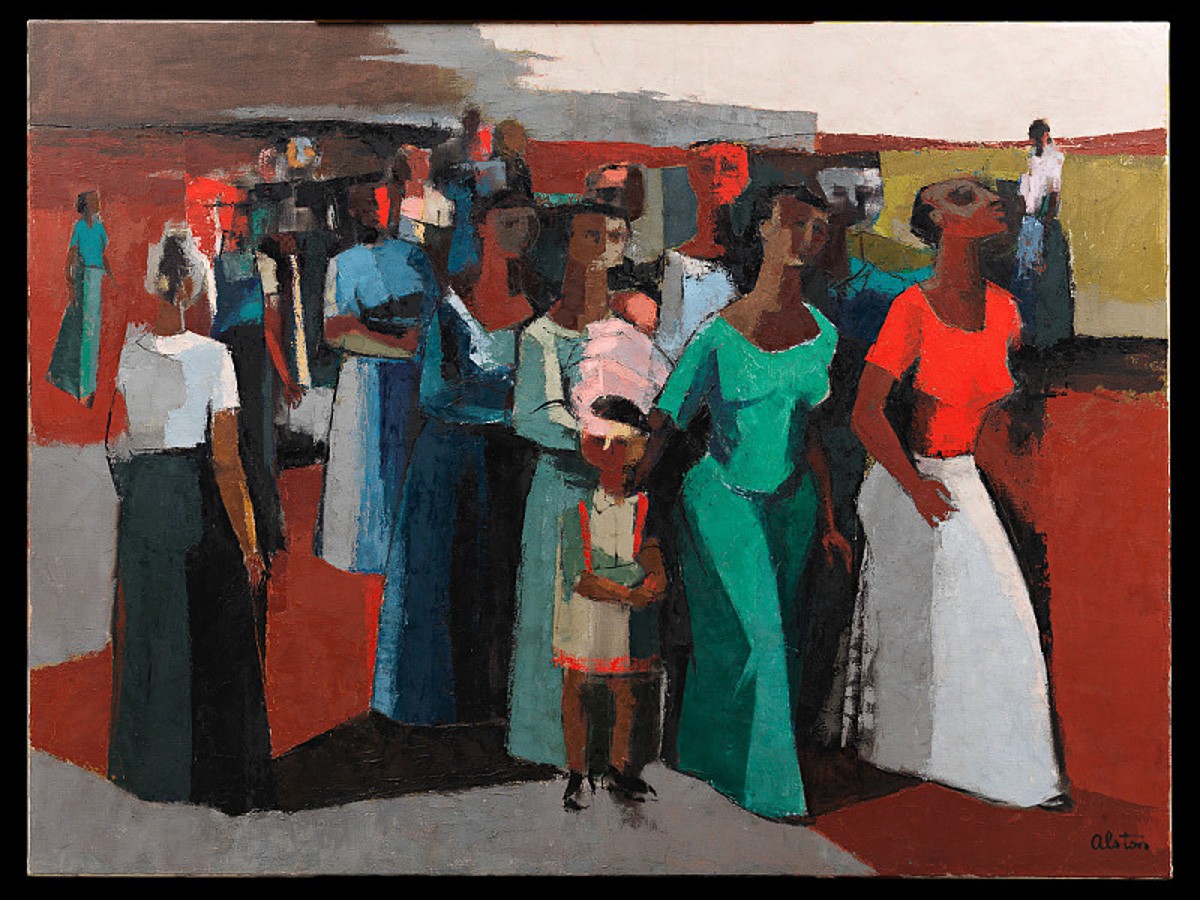 ©Charles Alston Estate
Following Rosa Parks' refusal to vacate her seat for a white man on December 1, 1955, African American leaders sought to call for a boycott of the bus system on the day Parks was to be tried in municipal court. The movement led approximately forty thousand bus riders to boycott the system on December 5, 1955. Passengers began carpooling, taking taxis, and even walking to their destinations. About a year later, after the U.S. Supreme Court upheld the Montgomery Federal Court's ruling that segregation of seating violated the 14th Amendment, Montgomery buses were integrated on December 21, 1956. The boycott lasted 381 days.
Charles Alston's Walking recalls these boycotts from the mid-50s. His depiction relfects the spirit and conviction of these civil rights protests, as well as the position and role of women and children in the movement. Alston's modernist painting places a line of women and children marching forwards as outsiders look on. The figures move forward with their heads forward, and one woman with her head held high. A second woman walks with one arm around a child. The child is stopped and looks out, inviting the viewer to become an onlooker of the march.