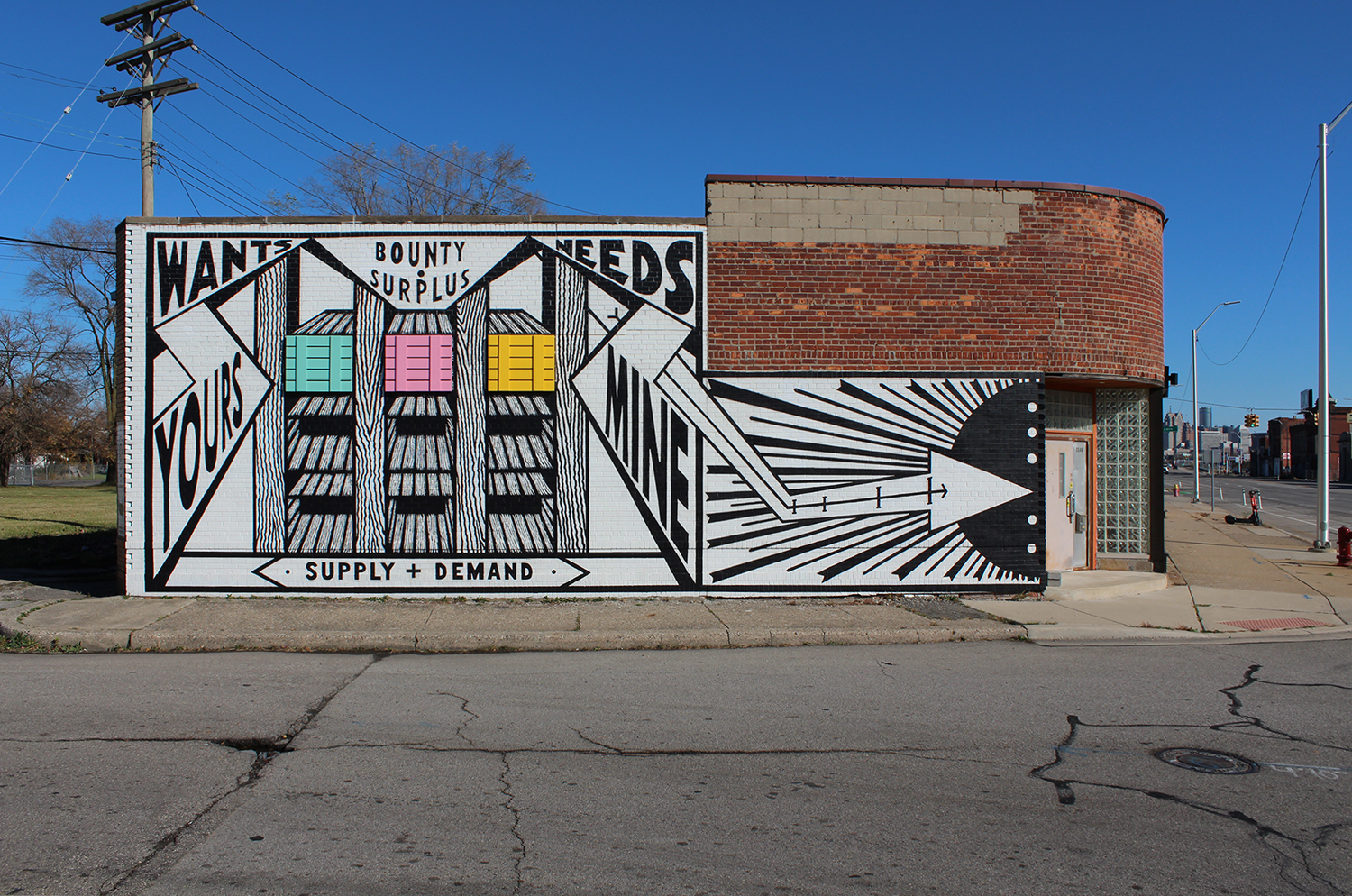 A SYMPOSIUM ORGANIZED BY THE ROCKWELL CENTER FOR AMERICAN VISUAL STUDIES &
D.B. DOWD MODERN GRAPHIC HISTORY LIBRARY
Symposium Information
Recorded: January 15 - 16, 2021
Description
For designers, cartoonists, and illustrators, many questions arise when creating art that takes up socially significant, sometimes controversial themes. Some choose the D.I.Y. route, working independently with a free hand, without access to the large scale distribution that comes with a recognizable masthead. Others work with leading news organizations and magazines, agreeing to collaborate in exchange for access to audiences. Popular art has always involved such choices. What are the tradeoffs? What are the rewards?
This timely symposium will explore historical and contemporary notions of freedom as well as the role of illustration as a force in shaping public perception. How has published imagery affected decision-making, public policy, and cultural understanding? Prominent authors, illustrators, and scholars will offer perspectives. Share your observations by participating in all or some of these compelling conversations.

This program is supported in part by the Berkshire Taconic Community Foundation.

Media Sponsor:


Symposium Schedule
Friday, January 15: 7pm - 7:30pm | Welcome & Opening Commentary
Welcome – 7pm
Stephanie Haboush Plunkett, Deputy Director/Chief Curator, Norman Rockwell Museum

Opening Commentary: Thoughts on Freedom from Fear
Erika Doss, Ph.D., Professor of American Studies, Notre Dame University; Rockwell Center Distinguished Fellow
Friday, January 15: 7:30pm - 8:30pm | Keynote Address
Keynote Address – 7:30 pm – Freedom V. Fear: A History of Anti-Fascist Art

Steven Heller, Author, Illustration/Graphic Design Historian, Educator

Bloodless wars for hearts and minds takes place on a battlefield of perception. The weaponry is paper. The ammunition are posters, magazines and printed graphic design. This talk will address the power of propaganda, the concerted effort to manipulate the conscious and subconscious through words and pictures – typography and illustration.

Steven Heller has written extensively on design/illustration and Fascism, notably The Swastika and Symbols of Hate: Extremist Iconography Today, a nuanced and comprehensive examination of the most powerful symbol ever created.
Saturday, January 16: 10am - 10:30am | Welcome & Opening Commentary
Freedoms of Speech & Artistic Expression - 10am

Welcome – 10am
D.B. Dowd, Professor and Faculty Director, D.B. Dowd Modern Graphic History Library, Washington University in St. Louis

Opening Commentary: Freedom of Speech and the Press
Kevin Moran, Editor of The Berkshire Eagle
Saturday, January 16: 10:30am - 11:30am | Panel 1
DIY Print Culture and Citizenship – 10:30am

Chair: Ryan Standfest, Editor and Publisher of Rotland Press

Panelists: Illustrators Sue Coe; Christopher Sperandio, Robert Sikoryak
Reflecting upon Norman Rockwell's representation of "the ideal" of freedom in his interpretation of Roosevelt's Four Freedoms, this panel will delve into a nuanced and contemporary grappling with the "less than ideal"—when visual satire is often summoned and the depiction of villainy is necessitated. Within DIY print culture, the artist/citizen introduces such visual political work into the greater culture with a minimum of means, without relying upon a mainstream system of distribution: cheaply produced pamphlets, affordable prints, and the use of social media platforms. For such artists, the question of audience engagement is crucial: how to responsibly affect a culture of political ideas from a place of independent agency.
Saturday, January 16: 11:30 - 11:45 | Break
Saturday, January 16: 11:45am - 12:45pm | Panel 2
Resistance and Mainstream Publishing: Media, Delivery, and Propaganda – 11:45am

Chairs: D.B. Dowd and Stephanie Haboush Plunkett

Panelists: Illustrators Nora Krug, Anita Kunz, and Rudy Gutierrez
Our publishing ecosystem is in need of attention, as local journalism falters, media consolidation intensifies, and social media contribute to the spread of disinformation, collectively undermining the factual bases upon which argument depends. The veracity of online outlets can be hard to establish; the cultural filtration systems we rely on to evaluate sources will develop, but they will take time. For now, existing publications and institutions must step in to underscore and support our shared democratic values. Freedom of expression for artists working within mainstream publishing will be explored.
Saturday, January 16: 12:45pm - 1:15pm | Wrap Up: Audience and Panelist Discussion
Participant Biographies
Sue Coe is an English artist and illustrator working primarily in drawing, printmaking, and in the form of illustrated books and comics. Her work is in the tradition of social protest art and often includes animal rights commentary, though she also creates work that centralizes the rights of marginalized peoples and criticizes capitalism. Her commentary on political events and social injustice are published in newspapers, magazines and books. As an illustrator, she is a frequent contributor to World War 3 Illustrated, and has seen her work published in The Progressive, Mother Jones, Blab, The New York Times, The New Yorker, Time Magazine, Newsweek, and The Nation. Her books explore apartheid and the murder of Steve Biko in How to Commit Suicide in South Africa; Sheep of Fools, a horrific look at the conditions of sheep trade; and Dead Meat, a journalistic piece illustrating the brutality of slaughterhouses throughout North America, among other subjects.
Erika Doss is an art historian and professor in the Department of American Studies at the University of Notre Dame. Her wide-ranging interests in American art are reflected in the breadth of her publications and public lectures, which typically engage the complexities of modern and contemporary American visual and material cultures including the nature of representation and issues of history, memory, and identity—national, cultural, and self.
Her books include Benton, Pollock, and the Politics of Modernism: From Regionalism to Abstract Expressionism, Spirit Poles and Flying Pigs: Public Art and Cultural Democracy in American Communities, Elvis Culture: Fans, Faith, and Image, American Art of the 20th and 21st Centuries, Memorial Mania: Public Feeling in America, and others. Doss is also co-editor of the "Culture America" series at the University Press of Kansas, and has served on the editorial boards of American Quarterly, American Art, Memory Studies, Public Art Dialogue, and The Space Between: Literature and Culture, 1914-1945. A recipient of several Fulbright Awards, Doss has also held fellowships at the Smithsonian American Art Museum, the Wolfsonian, the Stanford Humanities Center, and the Georgia O'Keeffe Museum Research Center. In 2017, she was named to the first Rockwell Center for American Visual Studies Society of Fellows at the Norman Rockwell Museum.
D. B. Dowd is an illustrator, designer, and Professor of Art and American Culture Studies at Washington University in St. Louis. He is faculty director of the D.B. Dowd Modern Graphic History Library, in the Division of Special Collections in Washington University Libraries, and has led the Society of Fellows at the Rockwell Center for American Visual Studies, a program of the Norman Rockwell Museum. The author and illustrator of Spartan Holidays, an award-winning visual journal, Dowd has written and spoken extensively on published imagery and comics. His book Stick Figures: Drawing as a Human Practice was published by the Rockwell Center in 2018; A is for Autocrat is his most recent publication.
Rudy Gutierrez is an American illustrator and educator born in the Bronx, NY, of Puerto Rican heritage, and raised in Teaneck, NJ. He has been a professor of illustration at Pratt Institute in Brooklyn, where he has taught since 1990. The artist's work has appeared in films and performances, and on U.S. Postage stamps (Musical Icon Series of Jimi Hendrix), posters, and LP / CD covers. His artwork for Santana's "Shaman" was used as a set design at the 2002 Super Bowl half-time show and for various products. More recently, his paintings have been commissioned for the film "Chasing Trane: The John Coltrane Documentary." Featured in many public and private collections, his art is included in those of musical icons Carlos Santana, Clive Davis, and Wayne Shorter. Gutierrez's many awards include the Society of Illustrators' Dean Cornwell Recognition Hall of Fame Award, Distinguished Educator in the Arts Award, and Gold Medal. His children's books have earned a Pura Belpre Award, Americas Book Award, Children's Africana Book Awards, and a New York Book Award. Communication Arts, Step by Step Graphics, Art News, American Illustration, American Artist and Art Direction Magazine have featured his art.
Steven Heller was for thirty-three years an art director at the New York Times, originally on the OpEd Page and with the New York Times Book Review. Currently, he is co-chair of the MFA Designer as Author Department, Special Consultant to the President of SVA for New Programs, and writes the Visuals column for the New York Times Book Review. Heller is the co-founder and co-chair (with Lita Talarico) of the MFA Designer as Author program at the School of Visual Arts, where he lectures on the history of graphic design. Prior to this, he lectured on the history of illustration in the school's MFA Illustration as Visual Essay program, and was director for ten years of SVA's Modernism & Eclecticism: A History of American Graphic Design symposiums. For over two decades he has been contributing editor to Print, Eye, Baseline, and ID magazines, contributing hundreds of articles to these and other design and culture journals. The author, co-author, and/or editor of many books on design and popular culture, Heller has worked with a score of publishers, including Chronicle Books, Allworth Press, Harry N. Abrams, Phaidon Press, Taschen Press, Abbeville Press, Thames & Hudson, Rockport, Northlight, and more. Recent books include Iron Fists: Branding the Totalitarian State, an anaylsis of how the major dictatorships used graphics to propagate their ideologies, and The Swastika and Symbols of Hate: Extremist Iconography Today, a comprehensive examination of the most powerful symbol ever created.
Nora Krug is a German-American author and illustrator whose drawings and visual narratives have appeared in The New York Times, The Guardian, Le Monde diplomatique, and A Public Space, and in anthologies published by Houghton Mifflin Harcourt, Simon and Schuster and Chronicle Books. Krug has received fellowships from Fulbright, the John Simon Guggenheim Memorial Foundation, the Pollock-Krasner Foundation, the Maurice Sendak Foundation, and her books are included in the Library of Congress and the Rare Book and Manuscript Library at Columbia University. Krug was named Moira Gemmill Illustrator of the Year and 2019 Book Illustration Prize Winner by the Victoria and Albert Museum. Her visual memoir Belonging: A German Reckons with History and Home was chosen as a best book of the year by the New York Times, The Guardian, NPR, Kirkus Review, The San Francisco Chronicle, and the Boston Globe. It was the winner of the 2019 National Book Critics Circle Award (Autobiography Category), of the Lynd Ward Graphic Novel Prize, the Art Directors Club gold cube and discipline winner cube, and the British Book Design and Production Award. Her visual biography, Kamikaze, about a surviving Japanese WWII pilot, was included in Houghton Mifflin's Best American Comics and Best Non-Required Reading, and her animations have been shown at the Sundance Film Festival. Krug is Associate Professor of Illustration at the Parsons School of Design in New York City.
Anita Kunz has been appointed an Officer of the Order of Canada, Canada's highest civilian honor. She has lived in London, New York, and Toronto, contributing to magazines and working for design firms, book publishers, and advertising agencies in Germany, Japan, Sweden, Norway, Canada, South Africa, Holland, Portugal, France and England. Her work has been published regularly in Time magazine, Rolling Stone, Vanity Fair, The New Yorker, GQ, and The New York Times, among others, and she illustrated more than fifty book jacket covers. Kunz frequently teaches workshops and lectures at universities and institutions internationally including the Smithsonian and the Corcoran in Washington DC, The Art Center and Otis in Los Angeles, The School of Visual Arts and Parsons in New York, and in Istanbul and Oslo. Her art is featured in the permanent collection of the Norman Rockwell Museum, among others.
Kevin Moran is the executive editor of The Berkshire Eagle, which since its return to local ownership in 2016, has captured several Newspaper of the Year titles and General Excellence awards from the New England Newspaper and Press Association. A native of the Berkshires, Moran also has served as managing editor of The Berkshire Eagle, the Brattleboro Reformer and North Adams Transcript. A past president of the New England Associated Press News Executives Association, he also has been a mentor for foreign journalists with Alfred Friendly Press Partners.
Stephanie Haboush Plunkett is the Deputy Director and Chief Curator of the Norman Rockwell Museum. The curator of many exhibitions relating to the art of illustration, including Enduring Ideals: Rockwell, Roosevelt & the Four Freedoms; Inventing America: Rockwell and Warhol; Rockwell and Realism in an Abstract World; Roz Chast: Cartoon Memoirs; and The Unknown Hopper: Edward Hopper as Illustrator, she leads the Rockwell Center for American Visual Studies, the first scholarly institute devoted to the study of illustration art. She has taught graduate students at the Maryland Institute College of art and worked previously at Brooklyn Museum, Brooklyn Children's Museum, and the Heckscher Museum of Art. "The Shifting Postwar Marketplace: Illustration in the United States and Canada, 1940-1970" in History of Illustration, and Drawing Lessons from the Famous Artists School are recent publications.
R. Sikoryak is a cartoonist and author of the graphic novels Constitution Illustrated, The Unquotable Trump, Masterpiece Comics and Terms and Conditions (Drawn & Quarterly). His illustrations have appeared on the cover of The New Yorker, The Nation, NY Times Book Review, Fortune, and within many other publications. Sikoryak teaches at Parsons School of Design. Since 1997, he's presented his live comics performance series, Carousel, around the U.S. and Canada. Visit rsikoryak.com or follow Instagram.com/rsikoryak/.
Christopher Sperandio, half of the artist team of Grennan & Sperandio, has produced comic books as artworks for museums in the U.S. and Europe. Bridging the High/Low divide, these works include Modern Masters, a cross-over comic for the Museum of Modern Art published by DC Comics. Other works include Life in Prison and the Invisible City, published by Fantagraphics. Sperandio has produced new collaborative artworks in conjunction with museums and art centers in the US, Germany, Northern Ireland, Denmark, England, Scotland, Wales, Spain, and France. Commissioning institutions include MoMA/PS1, the Public Art Fund, Creative Time, London's Institute of Contemporary Art and the Yerba Buena Center for the Arts in San Francisco. The Executive Producer of ARTSTAR, an internationally syndicated documentary television series about emerging contemporary artists, Sperandio is Associate Professor of Drawing and Painting at Rice University in Houston, where he founded the Comic Art Teaching and Study Workshop.
Ryan Standfest is an artist, arts writer, and the editor-in-chief and publisher of Rotland Press, which presents satirical publications of a culturally relevant nature. His publications and prints are in numerous major collections, and his work has been exhibited widely, both in the United States and abroad. Standfest has penned criticism and essays for the Detroit arts and culture journal Infinite Mile, Detroit Art Review, and Essay'd. He contributed a chapter to the book Radical Dreams: Surrealism, Counterculture, Resistance, edited by Elliott H. King and Abigail Susik, forthcoming from Penn State University Press in 2021. Websites: ryanstandfest.com (studio) and rotlandpress.com (publishing).