Read the latest news about us!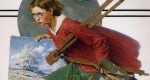 December 17, 2019 - SYMPOSIUM: Illustration and Its Histories: New Resources, New Voices, New Directions - A symposium organized by the Rockwell Center for American Visual Studies and the Hunter College Department of Art and Art History.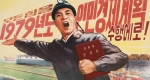 March 12, 2018 - "Made In North Korea: Everyday Graphics from the DPRK" is on view until May 13, 2018.