Read the latest news about us!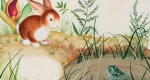 May 16, 2018 - "Garth Williams: Illustrator of the Century" consists of more than ninety original illustrations, sketches, and drawings.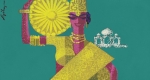 September 2, 2015 - "Airline Visual Identity: 1945-1975" chronicles the corporate images of the airline industry through visual advertising.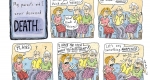 June 6, 2015 - The exhibition highlights the career of the celebrated "New Yorker" artist and award-winning graphic memoirist.