Read the latest news about us!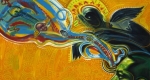 September 22, 2022 - Compelling conversations with illustrators, art directors, authors, and scholars will explore more than three hundred years of racial representation in published art and the role of mass-circulated imagery as a force in shaping public perception about people and groups of people.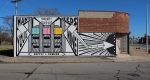 December 21, 2020 - For designers, cartoonists, and illustrators, many questions arise when creating art that takes up socially significant, sometimes controversial themes. Some choose the D.I.Y. route, working independently with a free hand, without access to the large scale distribution that comes with a recognizable masthead. Others work with leading news organizations and magazines, agreeing to collaborate in exchange for access to audiences. Popular art has always involved such choices.