Read the latest news about us!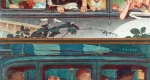 September 13, 2021 - This event is organized by the Appraisers Association. September 20, 2021 1-2 p.m. EST America's most prominent twentieth-century illustrator, Norman Rockwell was revered by his public and reviled by many in the art world, but his paintings were made to last. Replaced at the turn of a page by a succession of magazine issues and illustrations, his visual narratives called the history of European art into play, employing classical painting methodology to weave contemporary tales inspired by ever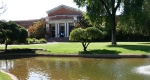 January 10, 2018 - An expansive renovation has been completed after 1 1/2 years of construction.