Read the latest news about us!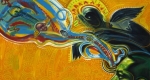 September 22, 2022 - Compelling conversations with illustrators, art directors, authors, and scholars will explore more than three hundred years of racial representation in published art and the role of mass-circulated imagery as a force in shaping public perception about people and groups of people.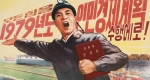 March 12, 2018 - "Made In North Korea: Everyday Graphics from the DPRK" is on view until May 13, 2018.