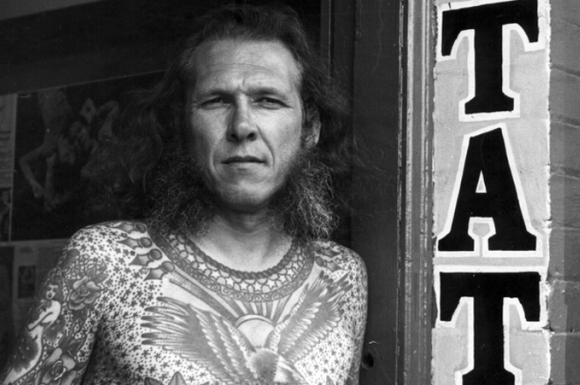 Biography
Born on October 7, 1931 in Chariton, Iowa, Lyle Tuttle grew up in Ukiah, California. At age fourteen, he purchased his first tattoo, a heart with "mom" in the banner, at a circus. In 1949, Tuttle began his professional career as a tattooist working under Bert Grimm. Striking out on his own in 1954, he opened his own studio in San Francisco and ran it for nearly thirty years. Some clients sporting Tuttle's work include Janis Joplin, Cher, the Allman Brothers, and many other notable musicians, actors, and celebrities. His reputation among these famous patrons landed him on the cover of Rolling Stone magazine in October 1970.
Retiring in 1990, Tuttle is still active in the tattoo industry and travels the world attending conferences and expos where he shares his knowledge. He also opened The Lyle Tuttle Tattoo & Museum in San Francisco, California. It features his own collection of tattoo memorabilia, in an effort to preserve the tattoo history for future generations. He hopes that artists and enthusiasts experience how tattooing has grown from humble beginnings in back street shops frequented by sailors and criminals to a respectful art form.
Illustrations by Lyle Tuttle
Additional Resources
Bibliography
Tuttle, Lyle. Tattoo Book of Days: Past, Present and Future. Albany, NY: Proteus Press, 1996.