Read the latest news about us!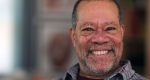 October 21, 2021 - We at the Norman Rockwell Museum were deeply saddened to learn of the passing of Jerry Pinkney (1939-2021), a true master of American illustration and one of the kindest and most genuine individuals that we have every had the pleasure of working with.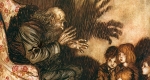 October 8, 2021 - Explore the history and meaning of mythology and fairy tales in our lives, and the mythic characters and stories reflecting the inevitable conflict between the forces of good and evil – both real and imagined. On Friday, art historian and catalogue essayist Alice A. Carter will offer a keynote focusing on fantasy in the age of discovery.