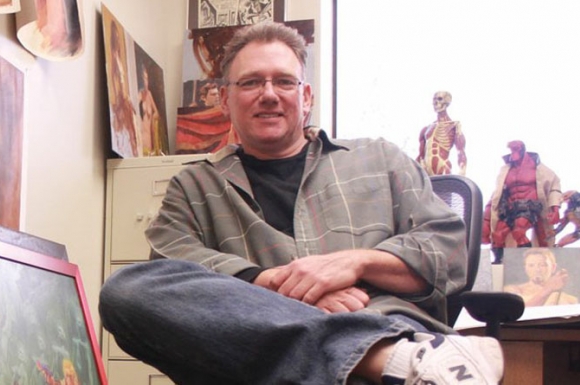 Biography
Born in Tacoma, Washington in 1960, Ron Spears graduated with a B.A. from the University of Puget Sound in 1988, and earned his M.F.A. in illustration from the University of Hartford in Connecticut in 2009.
Spears' style varies depending on what a project requires. "I was classically trained in a realist tradition," says Spears. "As an illustrator I've had a variety of projects that called for realism, whimsy, fantasy, cartoon, and everything in between, so I've developed a wide skill base in traditional as well as digital tools." In addition to being an art director for Wizards of the Coast, where Spears created hundreds of illustrations for games such as Magic: The Gathering, Dungeons & Dragons, and the Harry Potter Trading Card Game, he has also produced work for Upper Deck, Blizzard Entertainment, and others.
Spears illustrated book covers and magazine articles as well as the children's book, Dad, Are You The Tooth Fairy?, written by actor Jason Alexander. As a lead illustrator for International Game Technology, and an art director for Sierra On-Line, Spears has created countless illustrations for dozens of video games.
Spears and his family currently reside in Reno, Nevada where he teaches art and design at Southern Utah University.
Illustrations by Ron Spears
Additional Resources
Bibliography
Alexander, Jason and Ron Spears. Dad, Are You The Tooth Fairy? New York: Orchard Books, 2003.