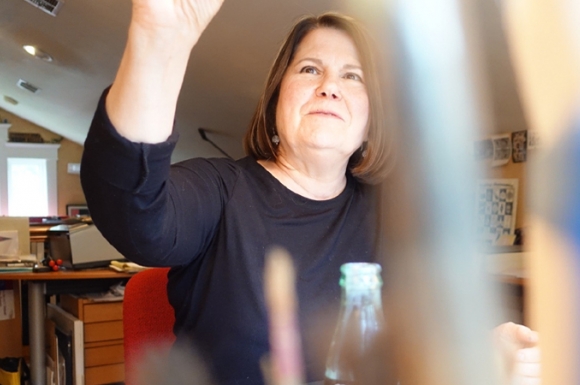 Biography
Award-winning illustrator/educator/entrepreneur Whitney Sherman was trained as a photographer and has held positions as an advertising art director, publications designer, art director, illustrator, and educator in Graphic Design and Illustration.
Sherman is presently Director of the MFA in Illustration Practice at MICA; Co-Director of Dolphin Press & Print @ MICA; Faculty of MFA ILP Thesis; and Proprietor of Whitney Sherman Illustration, and Pbody Design. She is nationally represented by Gerald & Cullen Rapp, Inc., New York.
Illustrations by Whitney Sherman
Additional Resources
Bibliography
Sherman, Whitney. Playing with Sketches: 50 Creative Exercises for Designers and Artists. Beverly, MA: Rockport Publishers, 2013.