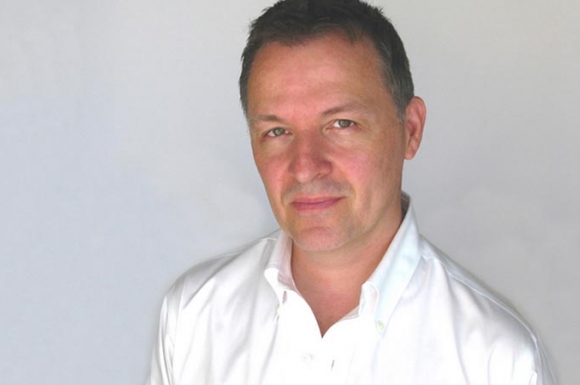 Biography
Born in rural Ste. Anne, Manitoba, Canada, Marc Tetro studied art at LaSalle College in Montreal, Quebec and began his career designing T-shirts. Since then, he has received commissions from The World Wildlife Fund, Yellowstone National Park, and the Canadian Foundation for AIDS Research, among others.
He has created products for NBC, Disney, Scholastic, Macy's, and the Guggenheim Museum. Recognizing Tetro's unique talent, The Walt Disney Company selected to represent him as his licensing agent, making him the first living artist to get such an offer.
Tetro's signature style is characterized by strong black outlines filled with bold colors. He has the ability to create the impression of three dimensions on a flat surface. His popular cartoon-style dogs are endearing and convey a sense of humor. These canine images appear on a wide variety of products from cosmetic bags and aprons to cell phone cases and wrapping paper.
Marc Tetro has authored children's books which include New Boots for Hudson and A Barbecue for Charlotte as well as his art being the basis for an animated series. He now makes his home in Atlanta, Georgia.
Illustrations by Marc Tetro

Guggenheim Museum
https://www.illustrationhistory.org/illustrations/the-solomon-r-guggenhiem-museum-pop-out
Additional Resources
Bibliography
Tetro, Marc. Monty Goes South. Toronto: Little, Brown and Company, 1997.
Tetro, Marc. New Boots for Hudson. Toronto: McArthur & Company, 2003.
Tetro, Marc. Opposites. Toronto: McArthur & Company, 2005.
Tetro, Marc. The Royal Canadian Mounted Police. Richmond Hill, ON, Canada: Scholastic Canada, 1994.