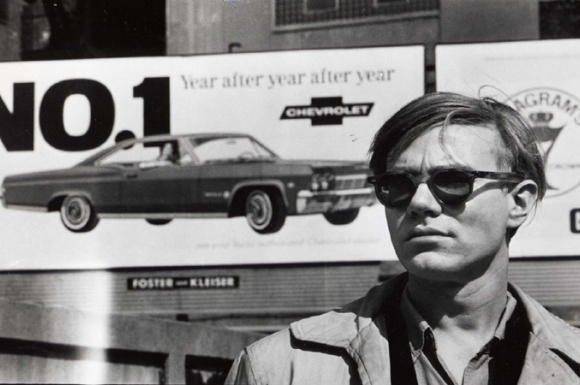 Biography
Arguably the greatest artist of the late-20th century, Andy Warhol exploded into the art scene in the early 1960s by appropriating everyday objects like Campbell's Soup and Brillo boxes and celebrities like Elvis Presley and Marilyn Monroe and turning them into works of fine art.
However, before spearheading the Pop Art movement, in the 1950s Andy Warhol achieved success on Madison Avenue as one of New York's most popular advertising artists. A skilled and inventive illustrator, Warhol won several Art Director's Club awards for his work on LP cover designs, I. Miller shoe drawings, and additional advertising work. Warhol also illustrated several books, most notably 25 Cats Named Sam and One Blue Pussy, Love Is A Pink Cake, and Wild Raspberries.
Once his Pop art career exploded in 1962, Warhol focused on silkscreen painting and filmmaking. However, unbeknown to many, he returned to drawing with pencil on paper in the early 1970s and continued until his death in 1987. During this time, Warhol created illustrations of subjects found in his paintings, including Mao, Marilyn, John Wayne, and the Rolling Stones.
Illustrations by Andy Warhol
Additional Resources
Bibliography
Warhol, Andy. "The Philosophy of Andy Warhol : From A to B and Back Again," Harcourt Brace Jovanovich, 1975. Book
Hackett, Pat and Warhol, Andy. "Popism: The Warhol '60s," Harcourt Brace Jovanovich, 1980. Book
Warhol, Andy. "The Andy Warhol Diaries," Warner Books, 1989. Book
Huxley, Geralyn and Wrbican, Matt. "Andy Warhol Treasures: The Illustrated Story of Andy Warhol's Life and Work," Goodman, October 4, 2011. Book