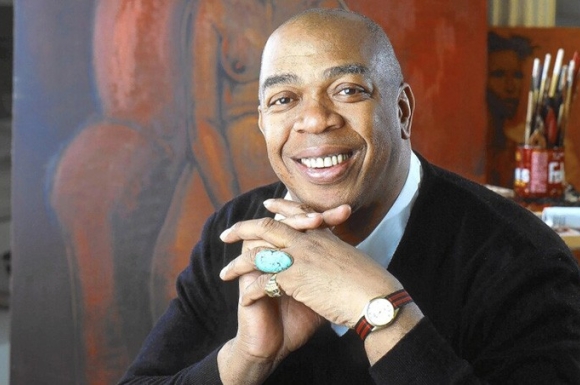 Biography
A multi-faceted artist of Trinidadian descent, Geoffrey Holder began dancing at the age of seven. In 1953 he moved to America and was named as a principal dancer for New York's Metropolitan Opera Ballet in 1955. At the same time, he pursued a career on Broadway. In 1975, he won two Tony Awards for his work in directing and costume design for The Wiz, which ran from 1975 to 1979; Holder made history as the first Black man to be nominated in either category. He also choreographed performances for the Alvin Ailey American Dance Theater and his own Broadway musical, Timbuktu (1978).
The six foot six actor was also cast in several films, including Doctor Dolittle (1967), Woody Allen's 1972 film Everything You Always Wanted to Know About Sex* (*But Were Afraid to Ask), John Huston's 1982 adaptation of Annie, the 1973 James Bond film Live and Let Die, and Tim Burton's 2005 film Charlie and the Chocolate Factory. In the 1970s and 1980s, Holder was the familiar spokesperson for 7-Up, which he touted as the "un-cola."
The artist's brother, Boscoe, inspired Holder to create art, which reflects the people, color, and vibrancy of his native Trinidad.
Illustrations by Geoffrey Holder
Additional Resources
Bibliography
Dunning, Jennifer. Geoffrey Holder: A Life in Theater, Dance, and Art. New York: Harry N. Abrams, 2001.
Holder, Geoffrey. Geoffrey Holder's Caribbean Cookbook. New York: Viking Press, 1973.
Holder, Geoffrey and Tom Harshman. Black Gods, Green Islands. Garden City, NY: Doubleday, 1959.
Mexican Cultural Institute. Touched by the Muses: The Artistic World of Geoffrey Holder. Washington, DC: Mexican Cultural Institute, 1998.