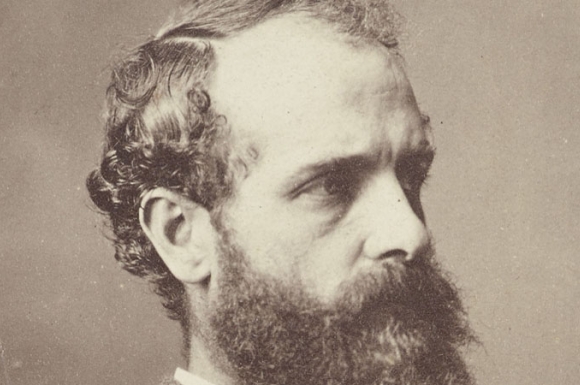 Biography
The son of renowned horse painter, Harry Hall, Sydney Prior Hall was born in England and attended the University of Oxford where he graduated with a first (degree with high honors). Sydney decided he wanted to pursue a career in the arts, and after graduation he gained employment with The Graphic, an illustrated newspaper, shortly after its foundation in 1869. The Graphic was considered a major alternative to The Illustrated London News and after Sydney's vivid visual coverage of the Franco-Prussian War in 1870-71, both The Graphic and Sydney Prior Hall had established their success.
Sydney's work was a lively mix between documentary illustration and caricature, which art critic Lewis Lusk commented on for The Art Journal in 1905: "The rendering of character in action necessitates a sense of humour, and in Mr. Hall's sketches appear frequent gleams of that faculty." He also commented that Hall's way of looking at the world gave him a talent for "diminishing the dryness of an important subject,"[1] which served him well throughout the public events he illustrated. In 1875, Hall was employed as the 'Special Artist to accompany the Prince of Wales' as he traveled the British Empire for seven and a half months. During this Royal journey, Hall produced watercolors and drawings from India in which the sense of humor that Lusk mentions is clearly visible. Upon his return to England, Hall's works were exhibited at the South Kensington Museum alongside the Prince's gifts from India. Though Hall was not British nobility, his private education at Oxford made it easy for him to socialize amongst privileged circles. This quality was likely an asset to Sydney Prior Hall during his tour with the prince, when he was documenting many royal meetings and spending time with the Prince's entourage. One member of the Prince's Indian retinue wrote an acrostic poem mentioning Sydney. "H is for Sydney Hall, an artist of merit, a gentleman, painter and friend all combined."[2] A few years later, in 1879, Sydney accompanied the Marquis of Lome to Canada, and in 1901 traveled throughout the British Empire in the RMS Ophir with the Duke and Duchess of York. Sketches of these voyages appeared in The Graphic when he returned. Books were also printed using Sydney's documentary artwork to illustrate the foreign travels, with The Prince of Wales' Tour being released in 1877, and The Web of Empire detailing his trip on the RMS Ophir in 1902.
In the 1880s and 1890s, Sydney began working on drawings of parliamentary court cases. Drawings for two cases in particular, the Parnell Commission and the Jameson Raid Inquiry, became some of his best known work, with his drawings for the Parnell Commission being considered among his finest achievements in the medium of graphic journalism. Lusk describes Sydney's presence in the courtroom for the Parnell Commission in The Art Journal: "On each occasion he was in court the whole time, busy with a swift revealing pencil which missed no turn of affairs."[3] Sydney's gift for caricature and his ability to seize upon the intricacies of seemingly insignificant moments served him well as he documented the court cases. Aside from his travel documentation and courtroom sketches, Sydney Prior Hall was also a portrait painter and book illustrator. It seems a natural progression that he would venture into portraiture since he had such an ability to depict people's faces, and The Graphic must have agreed as they commissioned him to paint portraits of various British leaders to accompany articles or to feature as full-page color plates. In addition to these commissions, Hall also worked as a book illustrator, creating illustrations for Tom Brown's School Days and Tom Brown at Oxford, both by Thomas Hughes.
Sydney and his wife, Hannah Holland, had a son named Henry Hall on September 30, 1873. Henry would later grow up to become a renowned Egyptologist who, like his father, studied at Oxford. Sydney Prior Hall died in 1922 at the age of eighty.
[1] Lewis Lusk, "A Famous Journalist," The Art Journal (1905): 279.
[2] Lord Suffield, My Memories 1830-1913 (London: Herbert Jenkins, 1913), 258.
[3] Lewis Lusk, "A Famous Journalist," The Art Journal (1905): 279.
Corryn Kosik, Rockwell Center Fellow, May 2018
Illustrations by Sydney Prior Hall
Additional Resources
Bibliography
Lusk, Lewis. "A Famous Journalist." The Art Journal (1905): 277-280.
Suffield, Lord Charles Harbord. My Memories 1830-1913. London: Herbert Jenkins, 1913.
"Sydney Prior Hall (1842-1922), Portrait painter and illustrator," National Portrait Gallery, Accessed April 16, 2018. https://www.npg.org.uk/collections/search/person/mp01987/sydney-prior-hall
"The Prince of Wales's Tour of India in 1875-6: Sydney Prior Hall (1842-1922)," Royal Collection Trust, Accessed April 16, 2018. https://www.royalcollection.org.uk/collection/themes/trails/the-prince-of-waless-tour-of-india-in-1875-6/sydney-prior-hall-1842-1922
"Who were the Special Correspondents and Special Artists?: Sydney Prior Hall (1842-1922)," Picturing the News, University of Kent, accessed April 16, 2018. https://research.kent.ac.uk/victorianspecials/exhibitionitem/sydney-prior-hall-1842-1922/