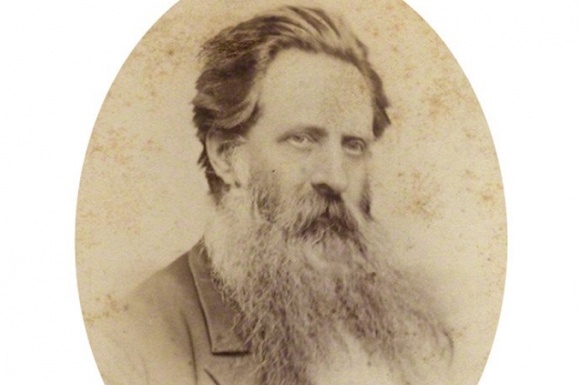 Biography
Born on May 9, 1823 in Wooler, Northumberland, Thomas Dalziel was the youngest of the four Dalziel brothers, who were the leading English wood engravers throughout the middle of the Victorian era. Founded in 1839 by George and Edward Dalziel, the firm of the Dalziel Brothers focused on woodblock engraving which was an integral part of the printing business. At the peak of their success they were engraving blocks for many of the most successful illustrators of the Victorian era, including George Cruikshank, Edward Lear, John Tenniel, Kate Greenaway, and Richard 'Dicky' Doyle.
In 1860, Thomas Dalziel joined the firm founded by his brothers. As an accomplished draughtsmen he created many unique and original designs for book and magazine illustrations. Especially talented at landscape scenes, Thomas provided drawings for Barry Cornwall's Dramatic Scenes (1857), William Cullen Bryant's Bryant's Poems (1857), Robert Aris Wilmott's Poets of the Nineteenth Century (1857), Charles Mackay's Home Affections (1858) and Lays of the Holy Land (1858), which was said to be his best series of landscapes. Though Thomas and his brothers spent a large amount of time engraving the work of other artists for printing, he also contributed many of his own illustrations to books and magazines. In 1863, the Dalziel Brothers engraved John Bunyan's A Pilgrim's Progress, which Thomas illustrated with 100 original drawings which are some of his most celebrated works. The Dalziel Brothers also prepared their own editions of books to which Thomas contributed work. In 1863-65 the Dalziel Brothers' The Arabian Nights featured illustrations by famed illustrators John Tenniel, George John Pinwell, and Arthur Boyd Houghton, as well as Thomas and Edward Dalziel.
Though the Dalziel Brothers were pre-eminent in the engraving business throughout the late 19th century, the advent of photography eventually superseded the demand for engraved images. Thomas Dalziel died on March 17, 1906 in Herne Bay, Kent.
Corryn Kosik, Rockwell Center Fellow, May 2018
Illustrations by Thomas Dalziel

Public Domain
https://www.illustrationhistory.org/illustrations/the-destruction-of-sodomabraham-looking-towards-sodom
Additional Resources
Bibliography
Dalby, Richard. The Golden Age of Children's Book Illustration. London: Michael O'Mara, 1991.
Dalziel, George. The Brothers Dalziel; a Record of Fifty Years' Work in Conjunction with Many of the Most Distinguished Artists of the Period, 1840-1890. London: Methuen, 1901.
Doyle, Susan, Jaleen Grove, and Whitney Sherman. History of Illustration. New York: Bloomsbury, 2018.
Meyer, Susan E. A Treasury of the Great Children's Book Illustrators. New York: Harry N. Abrams, 1987.
White, Gleeson. "Children's Books and their Illustrators." The Studio. London: Offices of "The Studio," 1897.