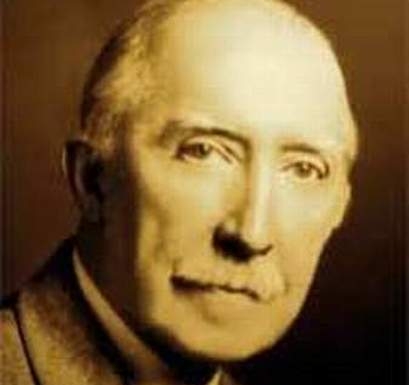 Biography
Thomas Fogarty (1873-1938) was an American illustrator of magazines and books. A native of New York City, Fogarty studied under H. Siddons Mowbray and Carroll Beckwith at the city's Art Students League, eventually becoming an illustration instructor there from 1905-1922. During his teaching years at the Art Students League, Fogarty became an influential instructor to a generation of 20th century illustrators. Some of his students included Norman Rockwell, Walter Biggs, McClelland Barclay, William Galbraith Crawford, Edmund F. Ward, and George Edward Porter.[1]
Fogarty was a practical-minded teacher, giving his students' assignments akin to those they would receive from magazines.[2] He gave his students a story to read, and required them to develop an accompanying composition using authentic costumes and props. According to Norman Rockwell, Fogarty was particular about authenticity, urging his students to, "Step over the frame and live in the picture." As Rockwell states, "If the author [of a story] sat a character in a Windsor chair, the chair in the illustration had to be just that, even if it meant we all had to go up to the Metropolitan Museum to find out what a Windsor chair looked like."[3]
Likewise, Fogarty urged his students to imagine each figure as a real person with a backstory, not just a stereotype. Rockwell recalled Fogarty's style as such: "Painting a picture's like throwing a ball against a wall. Throw it hard, ball comes back hard. Feel a picture hard, public feels it the same way."[4]
Fogarty occasionally convinced a cheap magazine to give him an assignment that he could pass along to his students; if the magazine used the student's work, this gave the student the beginnings of a portfolio and a leg-up in the professional illustration world.[5]
In his own work, Fogarty used a variety of media, but is most noted for his use of pen and ink. His compositions are highly researched and organized, featuring complex scenery packed with multiple figures and props. Fogarty often leads the viewer into the scene through a combination of still-life, the turned back of a figure, and a pathway of negative space from the foreground to the middle ground. Through the interaction of figures and objects within a complex scene, Fogarty creates a visual type of storytelling that does not rely on corresponding text. In addition, his work often relies on nostalgia, focusing on approachable characters in a rural setting.[6]
Some of Fogarty's illustration work was created for Jacob Riis' The Making of an American, Will Payne's On Fortune's Road, and the David Grayson books.[7]
In 2009 Thomas Fogarty was awarded the Distinguished Educator in the Arts award by the Society of Illustrators.
[1] Walt Reed, The Illustrator in America, 1860-2000 (New York: Society of Illustrators, 2001).
[2] Norman Rockwell and Thomas Rockwell, Norman Rockwell, My Adventures as an Illustrator (Garden City, NY: Doubleday, 1960).
[3] Ibid.
[4] Ibid.
[5] Ibid.
[6] Diana Strazdes, The Illustrator's Moment: Works by Abbey, Fogarty, Leyendecker, Pyle, Rackham, N.C. Wyeth (The Old Corner House: Stockbridge, 1978).
[7] Ibid.
Illustrations by Thomas Fogarty
Additional Resources
Bibliography