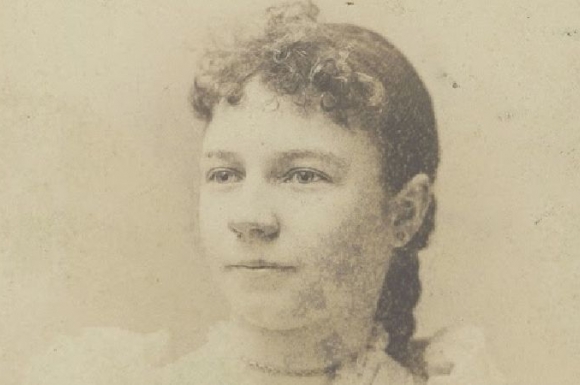 Biography
Clara Miller Burd was born in her grandparents' home in New York City on May 17,1873. Nothing is known about Burd's early education. Burd became an art student at the Chase School and National Academy of Design in New York. She went on to the National Academy of Design in NY where, in 1892 she received a medal of achievement when she was 19.[1]
She went to Paris in 1898, where she worked under artists Gustave-Claude-Étienne Courtois and Renardo. When she returned to America she worked as a stained glass designer at the Tiffany Glass and Decorating Company in New York. She also worked at the J. & R. Lamb Company and at the Church Glass and Decoration Company.[2] Her most famous work was a memorial window for President William McKinley in Ohio. She also designed many church windows and often painted mural decorations for those churches.[1]
Burd is best known for her illustrations for children's books. She also designed magazine covers for many major publications in the 20th century, including covers for Canadian Home-Journal, Farmer's Wife, Literary Digest, Modern Priscilla, Woman's Home Companion, and Women's World.[1]
She lived in Montclair, NY until her death in 1933.[1]
Entry written by Rachel Mancour, 2019 Walt Reed Distinguished Scholar Intern
Footnotes:
[1] Franklin, Tricia. "Illustrators: Clara M. Burd (American, 1910s-30s)." Historical Boys' Clothing. Feburary 9, 2004. July 10, 2019. https://www.histclo.com/art/illus/ind/alpha/b/i-burd.html
[2] "Clara Miller Burd." Wikipedia. April 19, 2019. July 10, 2019. https://en.wikipedia.org/wiki/Clara_Miller_Burd
Image from: https://jefkelief.blogspot.com/2016/07/clara-burd.html
Illustrations by Clara Miller Burd
Additional Resources
Bibliography