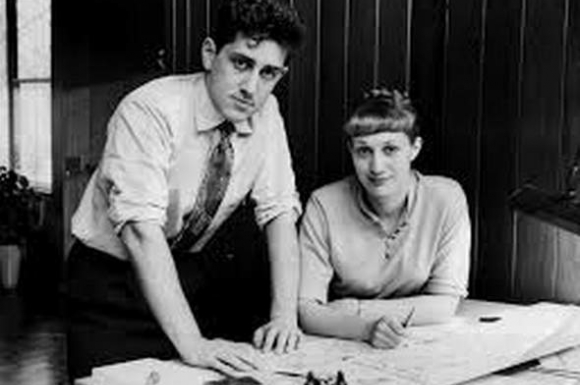 Biography
Both born in 1923 in Philadelphia, Pennsylvania, Stanley Melvin Berenstain and Janice Marian Grant grew up in families struggling through the Great Depression. They met in 1941 while attending the Philadelphia Museum School of Industrial Arts and married five years later. From the beginning, the couple worked as a team, finding early success as gag cartoonists for such magazines as The Saturday Evening Post, Colliers, and The Saturday Review of Literature. Drawing upon their own domestic experiences for inspiration, the Berenstains soon produced a series of best-selling humor books based on family-oriented themes.
Through the Berenstain Bears series, which debuted with "The Great Honey Hunt," in 1962, Stan and Jan Berenstain have championed their belief in the importance of family to readers the world over. The foundation for these early works, which explored the challenges that families face, came from children's book legend Theodor Seuss Geisel (better known as Dr. Seuss), who was then the couple's editor at Random House. In 1973, the Berenstains began writing and illustrating First Time Books (also published by Random House), a series of stories designed to help children learn to read.
Tto coincide with the 40th-anniversary celebration of the first Berenstain Bears book, Random House published the couple's autobiography, Down a Sunny Dirt Road. The statistics of their success complement the story: 35 books in the series have made the Publishers Weekly list of the top 250 children's book titles of all time, with 15 books placing among the top 100 best-selling children's paperbacks. Through the years, the Bears have been featured on their own CD-ROM, numerous television specials, and a weekly cartoon series on CBS.
Until the late '80s, Stan and Jan continued their work as magazine cartoonists along with their children's book creation. After a long illness, Stan passed away in November 2005, at the age of eighty-two. Jan died in February 2012, at the age of eighty-eight.
Illustrations by Stan and Jan Berenstain
Additional Resources
Bibliography