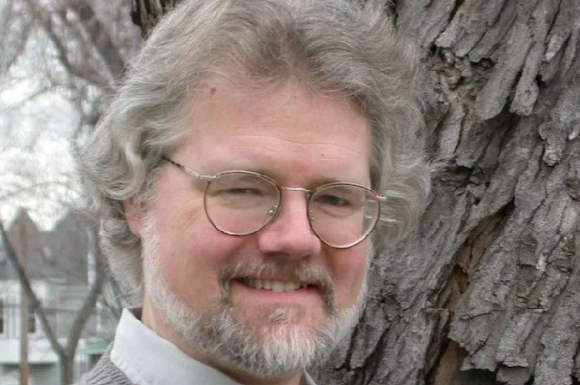 Biography
In Scott Gustafson's delightful style of illustrating fairy tales, the characters come to life as they are imagined, without reference to previous iterations. He has illustrated numerous books containing such stories as Peter Pan, Red Riding Hood, Snow White, Sleeping Beauty, The Lion and the Mouse, Jack and the Beanstalk, and many more.
Gustafson initially attended the Chicago Academy of Fine Arts with an eye for a career in animation; he graduated from the Columbia College Chicago with a degree in animation. However, Gustafson felt the field was too restrictive and began to focus on creating his own illustrations. Settling into freelance work, Gustafson noted, "You're responsible for locations, sets, costumes, props, lighting and character designs, not to mention the overall mood and emotion of a given painting. It's about the best job there is."[1]
In addition to illustrating classic children's stories and the nursery rhymes of Mother Goose, Gustafson has published several original tales including, Eddie: The Lost Youth of Edgar Allan Poe. Numerous companies wanting to market their products with Gustafson's fanciful style include Celestial Seasonings and The Bradford Exchange. His illustrations have also appeared in publications as diverse as Playboy and The Saturday Evening Post.
Gustafson received the coveted Chesley Award from the Association of Science Fiction and Fantasy Artists for his 2003 book, Classic Fairy Tales. At the 2008 Independent Publisher Book Awards, Gustafson won the Silver Prize in Children's Picture Books (6 and Under) for his book, Favorite Nursery Rhymes from Mother Goose. More recently, he received the title of Grand Master at the Spectrum Fantastic Art annual in 2015.
[1] "Scott Gustafson." The Greenwich Workshop. Accessed November 2, 2020. http://www.greenwichworkshop.com/thumbnails/default.asp?a=28&detailtype=artist
Illustrations by Scott Gustafson
Additional Resources
Bibliography
Gustafson, Scott. Alphabet Soup: A Feast of Letters. Chicago: Contemporary Books, 1990.
———. Classic Bedtime Stories. Seymour, CT: The Greenwich Workshop Press, 2014.
———. Classic Storybook Fables. New York: Artisan, 2017.
———. Eddie: The Lost Youth of Edgar Allan Poe. New York: Simon & Schuster Books for Young Readers, 2011.
———. Favorite Nursery Rhymes from Mother Goose. Seymour, CT: The Greenwich Workshop Press, 2007.
———. Scott Gustafson's Animal Orchestra: A Counting Book. Chicago: Contemporary Books, 1988.
Kowalski, Jesse. Enchanted: A History of Fantasy Illustration. New York: Abbeville, 2020.