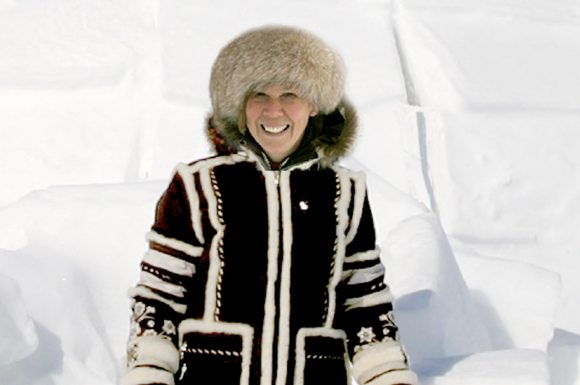 Biography
Jan Brett (b.1949) was deeply interested in illustration from a young age. Recollecting her childhood, she says, "I remember the special quiet of rainy days when I felt that I could enter the pages of my beautiful picture books. Now I try to recreate that feeling of believing that the imaginary place I'm drawing really exists."[1] She went on to pursue her goal of becoming an illustrator by studying at the School of the Museum of Fine Arts in Boston.
Brett began her illustration career in the 1970s. Initially, her illustrations appeared in books written by various authors. The publication of Fritz and the Beautiful Horses in 1981 marked a milestone in her career, as this was the first book both authored and illustrated by Brett. Subsequently, her illustrations have primarily appeared in books of her own authorship. Brett's work often focuses on tales from cultures around the world. Among her best-known books are The Mitten, The Hat, and Gingerbread Baby. Brett travels extensively in order to research and experience the landscapes and cultures depicted in her illustrations. When not traveling, she lives near her childhood home in her native state of Massachusetts.
[1] "About Jan Brett." Jan Brett. n.d. Accessed 5/7/2020. https://janbrett.com/biography.htm
This artist's biography was written by Phyllis Geraghty, a writer with professional experience in the public relations, education, health, and non-profit sectors.
Illustrations by Jan Brett
Additional Resources
Bibliography
Brett, Jan. Fritz and the Beautiful Horses. Boston: Houghton Mifflin, 1981.
Brett, Jan. Gingerbread Baby. New York: G.P. Putnam's Sons, 1999.
Brett, Jan. The Hat. New York: G.P. Putnam's Sons, 1989.
Brett, Jan. The Mitten. New York: G.P. Putnam's Sons, 1997.