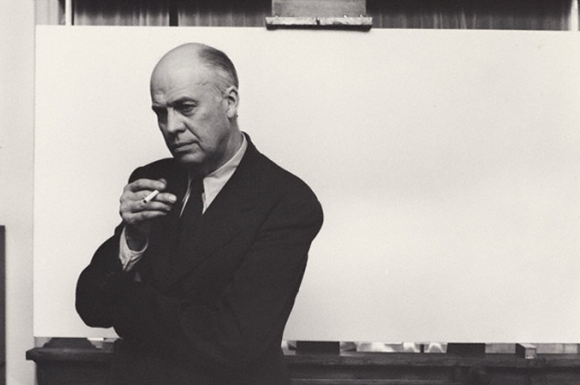 Biography
Born in Nyack, New York, Edward Hopper (1882-1967) is recognized as one of the greatest American artists of the 20th century. His spare and finely calculated renderings of urban and rural scenes reflected his personal vision of modern American life.
Encouraged to study illustration by his parents, Hopper took courses at the Correspondence School of Illustrating, and at the New York School of Art. Noted illustrator/painters Arthur Ignatius Keller, Frank Vincent DuMond, Kenneth Hayes Miller, and Robert Henri were among his teachers. John Sloan, who worked regularly as a commercial artist prior to 1916, also was an early influence.
In 1906, Hopper landed a part-time job at an advertising agency and went on to create images for such popular magazines as Scribner's Magazine, Everbody's Magazine, and Country Gentleman, and for specialty journals like Hotel Management, The Morse Dial, and Wells Fargo Messenger. A very private individual, he left no written reflections on his two-decade career as an illustrator, even though he believed that an artist's mature development was linked to the work of his formative years.
Between 1906 and 1910, the artist made three trips to Paris. Unlike other American artists of the time, Hopper ignored the innovations of the city's most avant-garde artists, favoring an earlier generation of European painters, including Rembrandt, Degas, and the Impressionists, whose work was praised by his former teacher Robert Henri.
Attracted to realist art, Hopper began producing etchings and painting urban and architectural scenes in a dark palette. His first one-person exhibition was held in January 1920 at the Whitney Studio Club, founded five years earlier by Gertrude Vanderbilt Whitney. In July 1924, Hopper married Josephine Verstille Nivison, a fellow painter whom he had met in art school.
Hopper was very productive through the next four decades, producing such important works as Automat (1927), Chop Suey (1929), New York Movie (1939), Girlie Show (1941), Nighthawks (1942), Hotel Lobby (1943), Morning in a City (1944), and Hotel by a Railroad (1952). The influence of his distinctive style is felt to this day, extending beyond painting into photography, film, and popular culture.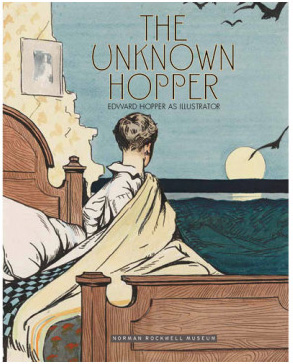 Illustrations by Edward Hopper
Additional Resources
Bibliography
Goodrich, Lloyd. Edward Hopper. New York: Harry N. Abrams, 1970.
Kranzfelder, Ivo. Edward Hopper, 1882-1967: Vision of Reality. New York: Taschen, 1988.
Levin, Gail. Edward Hopper: An Intimate Biography. New York: Knopf, 1995.
Schmied, Wieland. Edward Hopper: Portraits of America. New York: Prestel, 1995.
Souter, Gerry. Edward Hopper: Light and Dark. New York: Parkstone Press International, 2007.