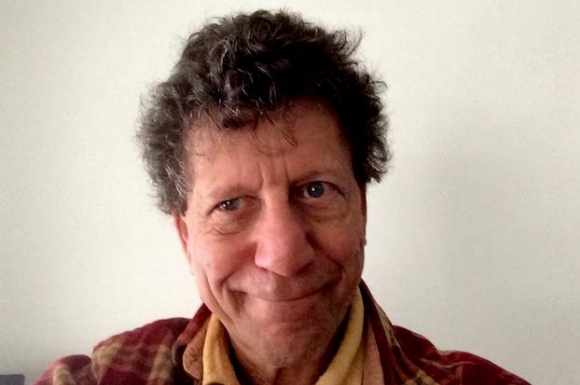 Biography
As a boy growing up in Alpena, Michigan, Elwood H. Smith (b.1941) loved comic books and early 20th century cartoon characters, particularly those drawn by George Herriman, the creator of Krazy Kat. Encouraged by his parents and his high school art teacher, Nancy Boyer-Feindt, he developed his drawing ability, taking the Famous Artists School cartoon correspondence course and attending art school at the Chicago Academy of Fine Arts. After working as an advertising art director in Chicago, illustration brought him to New York and his own comic style began to take form. "I really wanted to be like Norman Rockwell—not work like him, but be a well-known illustrator. Maybe it comes from primal insecurity. I was shy in school and drew in my books all the time. I felt it was the one thing I could do well."
An acclaimed humorous illustrator, Smith is best known for his whimsical comic characters that lend pointed perspectives to the written word. His intelligent, inventive drawings have appeared on the covers and pages of Forbes, Fortune, Time, Newsweek, Bloomberg, GQ, Money, The New York Times, and The Wall Street Journal, among other noted publications, and have enhanced the corporate profiles of Sony, Blue Cross/Blue Shield, Pizza Hut, AT&T, McDonald's, Cellular One, and Bell Atlantic. Stalling, Hot Diggity Dog, Catfish Kate and the Sweet Swamp Band, See How They Run, The Truth About Poop, Raise the Roof!, and Bug Muldoon are among his many illustrated children's books. He has also enjoyed exploring the world of animation in creative productions like Kyoti Kapers, Little Green Monkey, and Sweet Dreams, which bring the artist's drawings to life.
Musically gifted, Smith has been playing guitar since the late 1950s, and composing his own songs for more than three decades. The former lead guitarist for Ben Day and the Zipatones, an all-artist band that included Lou Brooks and Mark Alan Stamaty, he is the creator of Lucky Dog, his debut compilation produced and sung by John Platania.
Illustrations by Elwood H. Smith
Additional Resources
Bibliography
Laínez, René Colato and Elwood H. Smith. Señor Pancho had a Rancho. New York: Holiday House, 2013.
Mandel, Peter and Elwood H. Smith. Zoo Ah-choooo. New York: Holiday House, 2011.
Smith, Elwood H. How to Draw with Your Funny Bone. Mankato, MN: Creative Digital, 2015.
Smith, Elwood H. I'm Not a Pig in Underpants. Mankato, MN: Creative Editions, 2013.
Watanabe, Ken and Elwood H. Smith. No Problem: An Easy Guide to Getting What you Want. New York: Viking Childrens Books, 2010.