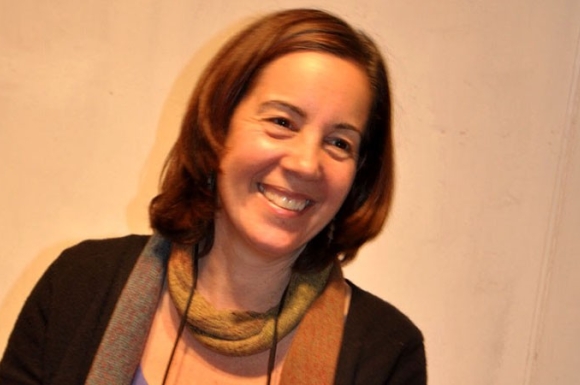 Biography
Born in 1956, Deb Koffman was an author and illustrator who encouraged not only herself, but others through her work. Growing up, Koffman suffered from depression. To help process and confront her feelings, she began drawing and painting toy boxes and furniture. Her mother saw what she was doing and encouraged her daughter's artistic abilities. In 1998, again encouraged by her mother, Koffman arrived in the Berkshires of Western Massachusetts. It was there she was introduced to the ideas of presence, community, and art. At the Kripalu Center for Yoga & Health in Stockbridge, Massachusetts, Koffman found mindfulness and spirituality, all experiences she had not thought or known about prior to her arrival in the Berkshires. She began exploring her own feelings and paying closer attention to her thoughts, reactions, and words. Through art she was able to understand the concepts, ideas and feelings she had previously been desensitized to before she moved. Her art helped herself to see what was going on inside her own mind.
While living in the Berkshires, she would ask herself what her purpose is and what she is doing. These two questions led her to delve into the understanding of her own body. Many of her pieces revolve around the human body and figure, focusing on single areas. One of Koffman's best-known series are her images of a pair of feet in red shoes and black and white tights.
With her work, Koffman was able to convey messages that could apply to anyone, with pieces that were not about a whole being. Works that Koffman created included stories, poems, installations, and card decks, which were made to reflect upon and understand emotions and thinking patterns. Her work was meant to not only encourage people in similar situations, but as reminders for Koffman when she was feeling lost or confused. Her work is meant to foster well-being, and to help people navigate through their emotional and mental lives.
At her studio in Housatonic, Koffman hosted IWOW (In Words, Out Words) on the first Tuesday of each month. On Saturday mornings, she'd also teach mindfulness drawing classes. Koffman's work helped her navigate through her own life, as well as helping others and those in her community.
Koffman's preferred canvas for her art was cardboard. Using cardboard might be seen as an unconventional choice to some, but for Koffman it was easy, cheap, and raw in its appearance.
Though she died in February 2021. her work continues to inspire and aid those who are struggling with their mental health.
Footnotes:
"More About Deb." Deb Koffman Art. Accessed September 30, 2021. https://www.debkoffman.com/more-about-deb/.
Van Sickle, Hannah. "Profile: Artist Deb Koffman creates soul support – for herself and others." The Berkshire Edge, December 21, 2016. Accessed September 30, 2021. https://theberkshireedge.com/profile-artist-deb-koffman-creates-soul-support-for-herself-and-others/.
Illustrations by Deb Koffman
Additional Resources
Bibliography
Koffman, Deb. The Soul Support Book. North Adams, MA: Storey Publishing, 2003.
Koffman, Deb. The Magic Lamp: A Story About the Power of Imagination. Longmeadow, MA: Bellastoria Press, 2015.