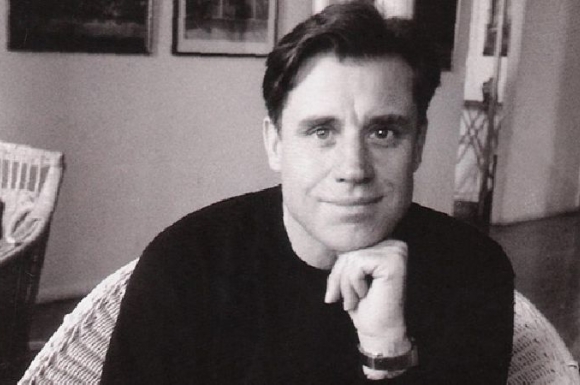 Biography
Julian Allen (1942-1998) was a British-American journalist/illustrator best known for his ability to create realistic, convincing portrayals of unwitnessed events. His intuitive grasp of the key emotional moments within a narrative enabled him to capture (through the medium of oils, watercolors, and ink) the critical scene or turning point in a story or current event. Allen taught editorial illustration at Parson's School of Design in New York for more than twenty years. He was chairman of the illustration department at Maryland Institute, College of Art when he died of Non-Hodgkin's Lymphoma in 1998.
Born and raised in Cambridge, England, Allen endured an unstable home life as a child and he often sought refuge in his room where he would draw for hours…copying from American comics, sketching old paintings reproduced in books, and drawing people from memory. As a youngster, he also spent a great deal of time in the movies and claimed that he learned a lot about composition from Welles and Hitchcock.[1] Allen studied at the Cambridge College of Art and completed post-graduate studies at Central College of Art in London where, during the 1960s, he began his career working as a freelance illustrator-reporter for The Sunday Times Magazine.
After a brief stint as a fashion illustrator, Allen worked for the Observer and London Times Magazine as an "easel" photographer—a re-creator of something that had already taken place, when there was no chance of a photograph. He then went on to take assignments and built an excellent reputation in this form of "illustrated journalism," often interviewing people involved in the events for details.[2] It was Allen's reputation in illustrated journalism that caught the attention of Clay Felker, then editor of New York magazine who was looking for someone with this skill to add to his staff. Allen, enamored with American culture since youth, dropped everything to move to New York in 1973 and embraced the life of an artist living in Lower Manhattan. During this time he completed a series of paintings of New York neighborhoods and crime-related themes; and he also covered Watergate and the Yom Kippur War. While covering the Yom Kippur War, Allen was injured in a bus explosion in the Sinai desert and spent two weeks in an Israeli military hospital recovering from a leg wound.
When Rupert Murdoch bought New York magazine in 1977, Allen left the publication and became a full-time freelancer, amassing an impressive list of clients including Esquire, GQ, Newsweek, Rolling Stone, Sports Illustrated, The New Yorker, The New York Times, and Time, among others. In 1988 he was among five prominent illustrators invited to Korea and Japan to visit art colleges, teach workshops, and give lectures. Two years later, Allen collaborated with writer Bruce Wagner to create the "noir" comic strip, Wild Palms, which became an ABC-TV mini-series produced by Oliver Stone. He was also commissioned by the United States Post Office to create a series of stamps depicting blues singers Ma Rainey, Muddy Waters, Howlin' Wolf, and Robert Johnson, among others. In 1997 Allen and his wife, Victoria moved to Baltimore where he joined the faculty of the Maryland Institute, College of Art.
Allen received numerous awards and recognition from the Society of Illustrators, the Society of Publication Designers, American Illustration, European Illustration, Communication Arts, and others. Institutions that invited him to be guest speaker included: the Smithsonian Institute; Philadelphia College of Art; Royal College of Art, London; The Cambridge College of Art; East Dallas University; San Francisco Art Institute; Syracuse University; and the University of North Carolina.
1. Steven Heller, Innovators of American Illustration. New York: Van Nostrand Reinhold Company Inc., 1986, pp.192-201.
2. Ibid.
This artist's biography was written by Phyllis Geraghty, a writer with professional experience in the public relations, education, health, and non-profit sectors.
Illustrations by Julian Allen
Additional Resources
Bibliography
The Beatles Illustrated Lyrics: Vol. 1, Edited by Alan Aldridge. New York: Delacorte Press, 1969.
Heller, Steven. War Heads: Cartoonists Draw the Line. London: Sphere Books Limited, 1983.