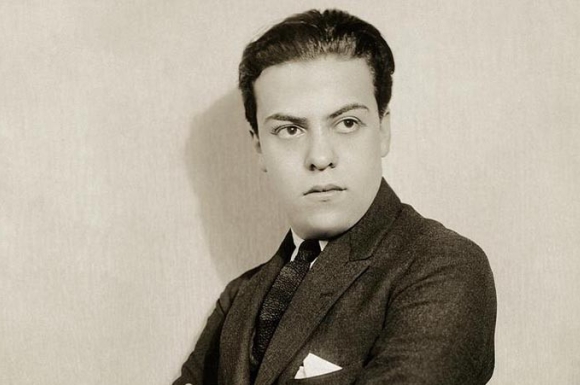 Biography
Known for his work as an artist and an ethnologist with a keen interest in social and cultural traditions, Miguel Covarrubias was born in Mexico and traveled to New York in 1923.
Largely self-taught, he began publishing lively illustrations and celebrity caricatures in popular magazines like The New Yorker, Vogue, and Vanity Fair, and came to know many of the Harlem Renaissance's most noted figures, including singer and actress Ethel Waters, writers Zora Neale Hurston, James Weldon Johnson, and Langston Hughes, and composer and blues anthologist W.C. Handy.
The artist's stylized drawings were enjoyed by many but not all—author, civil rights activist, and founder of The Crisis, W.E.B. Du Bois, took offense at Covarrubias's exaggerated portrayals of African Americans.
Photograph by Florence Vandamm.
Illustrations by Miguel Covarrubias
Additional Resources
Bibliography
Heinzelman, Kurt. The Covarrubias Circle: Nickolas Muray's Collection of Twentieth-Century Mexican Art. Austin: University of Texas Press, 2004.
Kastner, Carolyn, Alicia Inez Guzmán, and Khristaan Villela. Miguel Covarrubias: Drawing a Cosmopolitan Line. Austin: University of Texas Press, 2014.
Maran, René. Batouala: A Novel. New York: Limited Editions Club, 1932.
Williams, Adriana. Covarrubias. Austin: University of Texas Press, 1994.
Williams, Adriana and Yu-Chee Chong. Covarrubias in Bali. Singapore: Editions Didier Millet, 2005.