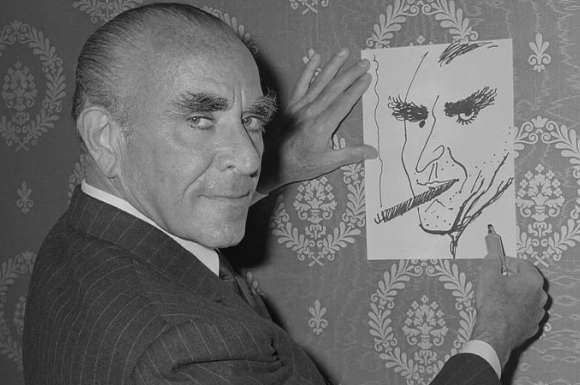 Biography
One of the most in-demand commercial illustrators of his time, Al Dorne founded the Famous Artists School in 1948 with the assistance of Norman Rockwell. Faculty included colleagues Al Parker, Austin Briggs, Rube Goldberg, and several others. The Famous Artists School correspondence course influenced generations of artists.
Known for his fine line drawing and emotive use of vivid colored inks, Dorne's work appeared in scores of magazines such as Liberty, Collier's, The Saturday Evening Post, Esquire, and Cosmopolitan. Advertising agencies commissioned his work for Maxwell House, Westinghouse, Imperial Whiskey, Texaco, Pepto-Bismol, Goodyear, General Mills, and dozens of other companies.
Illustrations by Albert Dorne
Additional Resources
Bibliography
Plunkett, Stephanie Haboush and Magdalen Livesey. Drawing Lessons from the Famous Artists School: Classic Techniques and Expert Tips from the Golden Age of Illustration. Beverly, MA: Rockport Publishers, 2017.
Reed, Walt. The Illustrator in America, 1860-2000. New York: Society of Illustrators, 2001.