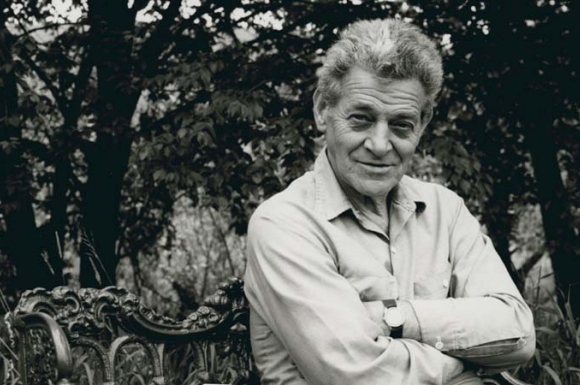 Biography
Born in Brooklyn on November 14, 1907, William Steig (1907-2003) was the son of Eastern European Jewish immigrants from Lvov in what is now Ukraine―a family of artists who nurtured his creative gifts from an early age. As a child, he enjoyed painting and drawing, and was an avid reader of literature. After studying at City College and the National Academy of Design in New York, and briefly, at Yale School of Fine Arts, Steig set out to support his family during the Great Depression. He found work at The New Yorker in 1930 at the age of twenty-three, where his drawings were a regular feature throughout his life. Over seventy-three years, until his passing in 2003, William Steig contributed 123 covers and 1,676 drawings to The New Yorker, a venerable publication that originated just five years before his art first appeared on its pages. A visionary commentator on man's everyday struggles, foibles, and matters of the heart, the artist continued to explore new ways of seeing and working.
In 1939, Steig released his first collection of "symbolic drawings" inspired by psychoanalysis and modern art, which expanded the boundaries of cartoon art. At the time, the artist's early symbolic drawings were deemed too dark for The New Yorker, which published more lighthearted images. Undeterred, he collected his images in books titled About People (1939), The Lonely Ones (1942), and All Embarrassed (1948). By the mid-1950s, Steig's idiosyncratic drawings of curious individuals turning wistfully to face their audience sat comfortably on The New Yorker's, to the delight of the magazine's readership.
In 1968 at the age of 61, Steig created the first of forty books for children―a wordplay-based piece called C D B! that heralded in his successful career as a children's book author and illustrator. His whimsical, adventurous tales include Roland the Minstrel Pig (1968), the Caldecott Award-winning Sylvester and the Magic Pebble (1969), Dominic (1972), Abel's Island (1976), The Amazing Bone (1976), the Newbery Award-winning Doctor De Soto (1982), and Shrek! (1990), which has been adapted into a popular animated film series and a Broadway play. Steig's original artworks are featured in the permanent collections of many noted museums including Norman Rockwell Museum, Eric Carle Museum of Picturebook Art, Brooklyn Museum, and Chicago Art Institute among others.
Photograph of William Steig, Courtesy of Joan C. Barker
Illustrations by William Steig
Additional Resources
Bibliography
Steig, William. The Amazing Bone. New York: Farrar, Straus, Giroux, 1976.
Steig, William. Brave Irene. New York: Farrar, Straus, Giroux, 1986.
Steig, William. C D B! New York: Simon & Schuster, 1968.
Steig, William. Shrek! New York: Square Fish, 1990.
Steig, William. The Steig Album: Seven Complete Books. New York: Duell, Sloan and Pearce, 1953.
Steig, William. Sylvester and the Magic Pebble. New York: Simon & Schuster, 1969.