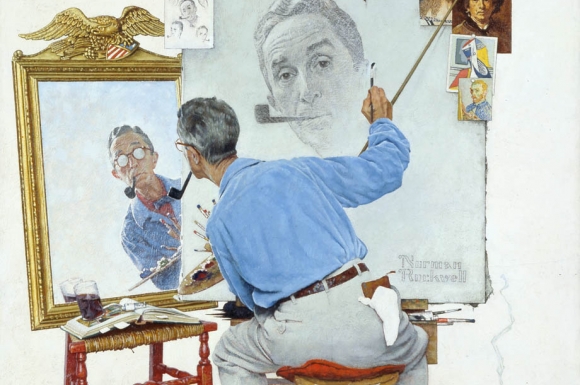 Description
The aim of self-promotional advertising is to set the individual or business apart from the crowd and garner attention, thereby resulting in the party being contracted for services or leaving a lasting impression. The creative graphic design should personify something about one's work, brand, or marketing strategy in a unique fashion.
An early form of self-promotion can be found in Gothic stained glass windows. Guilds, organizations formed to maintain a trade standard and protect their interests, donated windows to churches that included likenesses of themselves engaged in their craft. One can also find the appearance of heraldry in cathedral windows, a manner prominent families could demonstrate their importance.
In the 17th century, visiting cards were used by European aristocracy and royalty to announce the impending arrival to their hosts' home. In their earliest form, the cards were roughly the size of a playing card, and also functioned as stationery on which to jot promissory notes or messages. By the reign of the French King Louis XIV (r.1643-1715), visiting cards had become part of the upper class etiquette, and were decorated with engraved ornaments and elegant coats of arms.
Trade cards were handed out by businesses. These cards served as a form of advertisement for the establishment, and included a map with directions since there was no formal numbering system for 17th century London streets. The earliest monotone trade cards were printed with the woodcut or letterpress method but by 1830, lithography had developed so several shades could be applied which transformed the cards into small works of art.
Today, self-promotion advertising design needs to be a cohesive, accurate representation of the individual and instantly recognizable. The visual images also have to be flexible enough so they can translate across platforms and media such as web layout, banners, business cards, and email formatting. In order to get noticed by art directors, art representatives, and the general public, illustrators will promote themselves through both print (postcards, portfolios) and electronically (blogs, websites, email campaigns, social networks, etc.).
Image Gallery