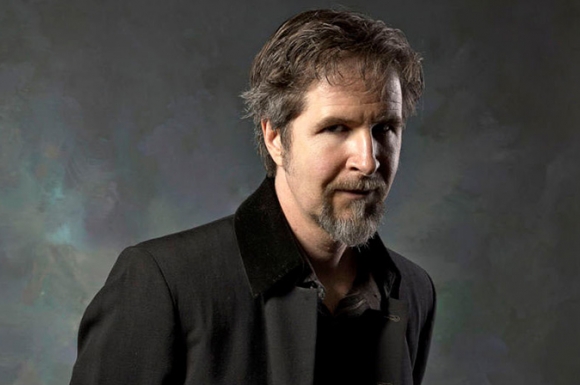 Biography
One of the most highly regarded artists of his generation, Gerald Brom (b.1965) received the prestigious Grand Master award at the 2013 Spectrum Fantastic Art annual.
Early in his career, Brom illustrated cover and interior art for the role playing games Deadlands and Dungeons & Dragons. Brom has also created concept art and storyboards for a number of feature films, including Galaxy Quest (1999), Ghosts of Mars (2001), Scooby-Doo (2002), and Van Helsing (2004).
In recent years, his haunting imagery has appeared in roleplaying games and in horror novels that he writes and illustrates, including The Devil's Rose (2007); Krampus: the Yule Lord (2012); and a frightening take on Peter Pan titled The Child Thief (2010).
The artist signs his works with his last name, leading many to refer to him simply as "Brom."
Illustrations by Brom
Additional Resources
Bibliography
Brom. The Child Thief. New York: HarperCollins, 2009.
Brom. Darkwërks: The Art of Brom. New York: Ballantine Books, 1997.
Brom. The Devil's Rose. New York: Abrams, 2007.
Brom. Krampus: The Yule Lord. New York: Harper Voyager, 2012.
Brom. Lost Gods. New York: Harper Voyager, 2016.
Brom. Offerings: The Art of Brom. London: Paper Tiger, 2003.
Brom. The Plucker: An Illustrated Novel. New York: Harry N. Abrams, 2005.
Brom, Arnie Fenner, and John Fleskes. The Art of Brom. Santa Cruz, CA: Flesk Publications, 2013.
Hensley, Shane Lacy. Deadlands: The Weird West Roleplaying Game. Blacksburg, VA: Pinnacle Entertainment Group, 1996.
Howard, Robert E., Arnie Fenner, and Tim Underwood. "...and their memory was a bitter tree...": Queen of the Black Coast & Others by Robert E. Howard. Nevada City, CA: Black Bart, 2008.
Kowalski, Jesse. Enchanted: A History of Fantasy Illustration. New York: Abbeville Press, 2020.
Weis, Margaret. Masters of Dragonlance Art. Renton, WA: Wizards of the Coast, 2002.