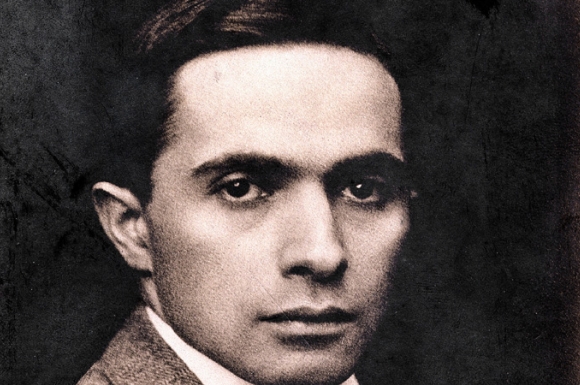 Biography
Admired by Norman Rockwell and acknowledged as one of America's preeminent 20th century illustration masters, J.C. Leyendecker (1874-1951) rose to fame as the creator of elegant artworks for mass publication. He was best known for paintings of fashionable men and women in a sleek, idealized style, perfectly suited for the many corporations that commissioned this work—from Arrow and Kuppenheimer clothing to Procter & Gamble, Kellogg's, Pierce-Arrow Automobiles, and the United States Armed Forces. Leyendecker was celebrated for his Arrow Collar Man, a sophisticated and idealized trade character of his own design. A sensitive observer, he also created poignant, whimsical works capturing the antics of children, the bond between mothers and their infants, the blush of new romance, and the intensity of athletes engaged in sports. Between 1896 and 1950, Leyendecker illustrated more than 400 magazine covers for the nation's trade and general interest publications, including Collier's, Ladies' Home Journal, Judge, and The Saturday Evening Post, for which he created 322 cover paintings (one more than Rockwell's 321). In addition to his series of New Year's baby covers, the artist depicted such all-American holidays as the Fourth of July, Thanksgiving, and Christmas; the tradition of giving gifts of flowers on Mother's Day began with his May 30, 1914 Post cover, depicting a bellhop carrying a bouquet of hyacinths. Leyendecker was the artist most closely identified with the Post during the first decades of the 20th century.
Illustration historian Roger Reed notes, "J.C. Leyendecker's main contribution is to have invented, along with other illustrators, the modern magazine cover as a miniature poster that would engage the viewer, impart an idea, and sell the issue, all within the few moments one browses at the newsstand." Norman Rockwell Museum's Deputy Director/Chief Curator, Stephanie Haboush Plunkett observes that "like many illustrators of the era, Norman Rockwell admired and imitated J.C. Leyendecker's distinctive style, particularly as a fledgling artist in search of his own voice. The two enjoyed a warm friendship during their years as neighbors in New Rochelle, New York."
Classically trained at the Chicago Art Institute, and the Colarossi and Académie Julian in Paris, Leyendecker was a gifted draughtsman and technician who eschewed the use of photography in favor of direct drawing from life. His secret painting medium, a mix of oils and turpentine, produced the rich, fluid brush strokes and luminous painting surfaces that are the hallmarks of his work.
Illustrations by J.C. Leyendecker
Additional Resources
Bibliography
Bogart, Michele Helene. Artists, Advertising, and the Borders of Art. Chicago, IL: University of Chicago Press, 1995.
Carter, Alice A. Americans Abroad: J.C. Leyendecker and the European Academic Influence on American Illustration. New York: Society of Illustrators, 2008.
Cutler, Laurence S. and Judy Goffman Cutler. J.C. Leyendecker: American Imagist. New York: Abrams, 2008.
Reed, Walt. The Illustrator in America, 1860-2000. New York: Society of Illustrators, 2001.
Schau, Michael. J.C. Leyendecker. New York: Watson-Guptill Publications, 1974.
Streitmatter, Rodger. Outlaw Marriages: The Hidden Histories of Fifteen Extraordinary Same-Sex Couples. Boston, MA: Beacon Press, 2012.