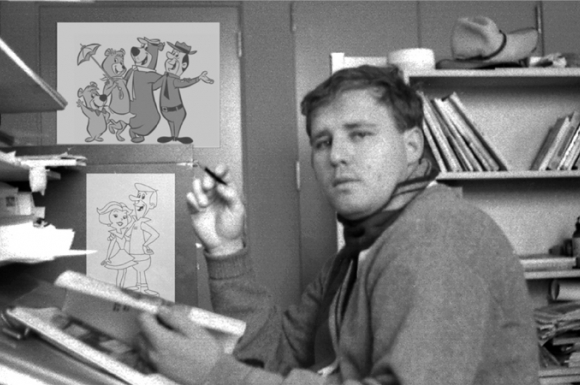 Biography
The son of animator and comic book artist Harvey Eisenberg, Jerry Eisenberg began his career in 1956 as an in-betweener at MGM, where he worked for just seven months until the animation unit closed. He then became assistant to Ken Harris at Warner Bros. until 1961 when he joined Hanna-Barbera. During his time with the company, Eisenberg was an animator, storyboard artist, and character designer, working on the character Peter Potamus and designing numerous others for Wacky Races, Secret Squirrel, Super Friends, and many more. He left Hanna-Barbera in 1977 to join the Ruby-Spears animation studio, but later rejoined Hanna-Barbera in the 1990s.
Illustrations by Jerry Eisenberg
Additional Resources
Bibliography
Barbera, Joseph. My Life in 'Toons: From Flatbush to Bedrock in Under a Century. Atlanta, GA: Turner Publishing, Inc., 1994.
Beck, Jerry. The Hanna-Barbera Treasury: Rare Art and Mementos from your Favorite Cartoon Classics. San Rafael, CA: Insight Editions, 2007.
Hanna, William and Tom Ito. A Cast of Friends. Dallas, TX: Taylor Publishing Company, 1986.
Kowalski, Jesse. Hanna-Barbera: The Architects of Saturday Morning. Stockbridge, MA: Norman Rockwell Museum, 2016.
Takamoto, Iwao and Michael Mallory. My Life with a Thousand Characters. Jackson, MS: University Press of Mississippi, 2009.