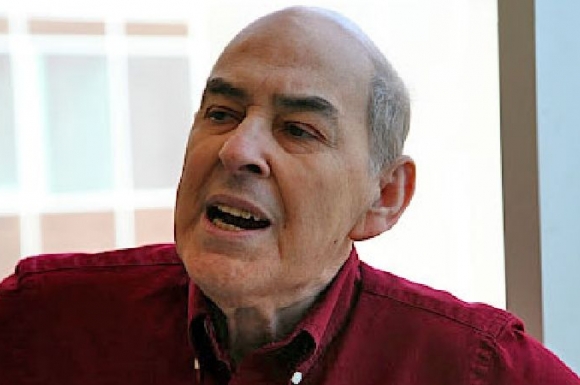 Biography
Ricardo Leon Estrada (1928-2009) was a Cuban American comic artist whose work included comic strips, political cartoons, advertising storyboarding, and commercial illustration. He drew for DC Comics, Dell Comics, Hillman Periodicals, St. John Publications, and Ziff-Davis. Estrada also worked for the Hanna-Barbera animation studio in California for seventeen years as a designer and layout artist. He received an Inkpot Award in 2000; taught at the Joe Kubert School of Cartooning in Dover, New Jersey; and was a student and junior art director at the Famous Artists School in Westport, Connecticut. Estrada was capable of drawing ambidextrously and would switch hands often to keep from feeling tired.
Born in Havana, Cuba, Estrada sold his first work, a cover illustration, at age thirteen to a popular Cuban magazine called Bohemia. He boasted that he attended the University of Havana at the same time as another famous Cuban, Fidel Castro. He studied philosophy at first with the intention of becoming a philosophy professor, but his love for art proved stronger. Through a relative, Estrada developed a friendship with Ernest Hemingway, a connection which brought him to New York City in 1947 where he attended the Art Students League, New York University, and the School of Visual Arts. It was also in Manhattan that he worked for EC war comics, which were edited and written by Harvey Kurtzman. In the 1950s Estrada worked on Bunker, the first comic book story to feature an African American hero, for EC Comics. In the late fifties he drew nearly half of the satirical articles of the first two issues of the Mad magazine imitator, Frantic.
Estrada traveled extensively in search of inspiration and book material, and lived briefly in a dozen cities. While living in Germany for three years, he drew political cartoons for the Spandauer Voksblatt and storyboards for the advertising company Deutschen Documentar. He converted to Mormonism when he was forty years old.
Though Estrada's work for DC Comics in the 1970s often included superheroes, his preference was for war stories. He drew noir comics, romance comics, war comics, and a few horror stories for DC during this period. While working on a war comic in 1974, Estrada filled in a page shortage with an account from the Book of Ether, a short book of scripture contained in the Book of Mormon. The story came to the attention of Hugh W. Pinnock who was in charge of creating a comic-style adaptation of the New Testament for The Church of Jesus Christ of Latter-day Saints, and in 1980 Estrada drew all the pictures for that book.
Estrada was married three times and had eight children with his third wife, Loretta Renae Badura. After he left Hanna-Barbera, he relocated to Utah where he died on May 1, 2009 after a long battle with prostate cancer. He had eleven grandchildren and is remembered by friends and family for his warm, caring personality.
This artist's biography was written by Phyllis Geraghty, a writer with professional experience in the public relations, education, health, and non-profit sectors.
Illustrations by Ric Estrada
Additional Resources
Bibliography
Ames, Lee J. and Ric Estrada. Draw 50 Aliens: The Step-by-Step Way to Draw UFOs, Galaxy Ghouls, Milky Way Marauders, and Other Extraterrstrial Creatures. New York: Watson-Guptill Publications, 2013.
Cone, Molly and Ric Estrada. The Green, Green Sea: A Story of Greece. New York: Crowell, 1968.
Cunningham, John D. and Ric Estrada. First You Catch a Fly. New York: McCall Publishing Company, 1970.
Estrada, Ric. "Fiction Writing." Famous Writers Course, Vol. IV, 1960.
Friedman, Drew. More Heroes Of The Comics: Portraits Of The Legends Of Comic Books. Seattle, WA: Fantagraphics Books, 2016.
Kaufman, William I., Thomas E. Cheney, and Richard P. Condie. The Mormon Pioneer Songbook. Bryn Mawr, PA: Theodore Presser Co., 1980.
Kurtzman, Harvey and Ric Estrada. "Bunker!." In Corpse on the Imjin!: And Other Stories, edited by Harvey Kurtman, 123. Seattle, WA: Fantagraphics Books, 2012.
Kurtzman, Harvey and Ric Estrada. "Rough Riders!." In Corpse on the Imjin!: And Other Stories, edited by Harvey Kurtman, 131. Seattle, WA: Fantagraphics Books, 2012.
Pearson, Bill and Ric Estrada. Flash Gordon: Treachery On Mongo! New York: Tor, 1982.