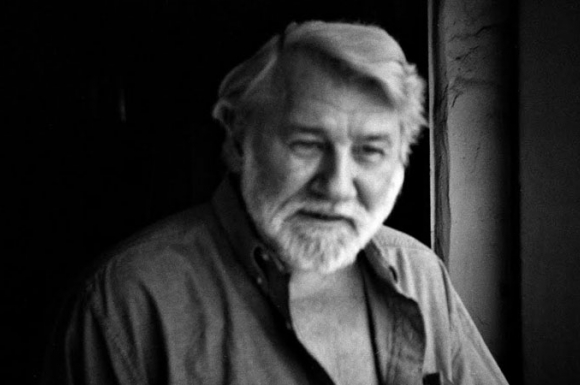 Biography
Although his name may not be familiar to children of the 1960s, 70s, and 80s who grew up on Saturday morning cartoons, Alex Toth was responsible for creating and designing many of the characters those children cherished.
In 1947, Alex Toth began working for DC Comics. At the age of 19, he was tasked with penciling several of the company's comic book series, such as Action Comics, Detective Comics, The House of Secrets, Green Lantern, All-American Western, and numerous others.
However, Toth is best known for his animation work for Hanna-Barbera Productions, Inc. Beginning in 1965, he was responsible for inventing and designing their cartoon characters and storyboarding the episodes. Through sketches and model sheets, Toth conceived and shaped the look and feel of some of Hanna-Barbera's most popular characters, including Space Ghost, Birdman and the Galaxy Trio, the Super Friends, Thundarr the Barbarian, Captain Caveman, and many others. Working with Hanna-Barbera over the next two decades, Toth gave life to the heroes of a generation of television viewers.
Recognized for his contributions to the comics industry, Toth was inducted into the Jack Kirby Hall of Fame in 1990.
Illustrations by Alex Toth
Additional Resources
Bibliography
Beck, Jerry. "The Hanna-Barbera Treasury: Rare Art and Mementos from your Favorite Cartoon Classics," Insight Editions, November 20, 2007. Book
Barbera, Joseph. "My Life in 'Toons: From Flatbush to Bedrock in Under a Century," Turner Publishing, Inc., 1994. Book
Hanna, William. "A Cast of Friends," Taylor Publishing Company, 1986. Book
Kowalski, Jesse. "Hanna-Barbera: The Architects of Saturday Morning," Norman Rockwell Museum, 2016. Book
Mullaney, Dean and Canwell, Bruce. "Genius, Isolated: The Life and Art of Alex Toth," IDW Publishing, May 10, 2011. Book
Mullaney, Dean and Canwell, Bruce. "Genius, Illustrated: The Life and Art of Alex Toth," IDW Publishing, February 26, 2013. Book
Mullaney, Dean and Canwell, Bruce. "Genius, Animated: The Cartoon Art of Alex Toth," IDW Publishing, June 3, 2014. Book
Takamoto, Iwao and Mallory, Michael. "My Life with a Thousand Characters," University Press of Mississippi, 2009. Book