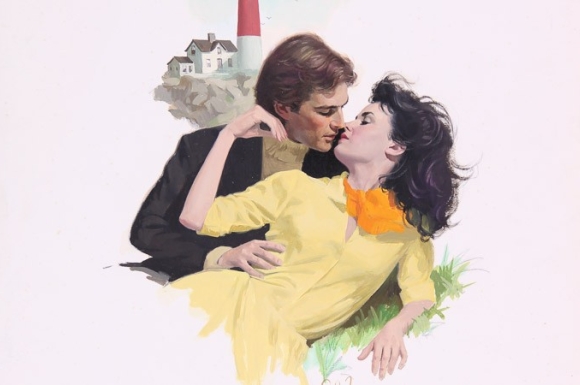 Biography
Born in Jersey City, Robert Maguire grew up with art around him. His father was an architect draftsman, who often challenged his son to drawing contests. In Maguire's eyes, his father's work and technique were wonderful and precise. Maguire originally attended Duke University, but wanted to get into a more serious schooling of the arts by attending Pratt Institute. However, he was told to stay at Duke and continue his studies there. Later, like many other students and men at the time, Maguire left to fight in the Second World War. He was stationed in Italy and fought in the 88th infantry where he made his first commission by drawing roses for his commanding officers. The roses were sent home for mother's day, and in return, Maguire did not have to be put on KP (kitchen patrol) duty. After World War Two, Maguire set out to become a professional artist. He was later accepted into the Art Students League in New York City after showing a friend his artwork. His friend's father recommended him to Frank Reilly — a painter, illustrator, and teacher whose methods prepared students for a career in commercial art — even though he was not impressed with Maguire's work. Maguire studied under Reilly, working on figure drawing before learning to draw classically. Fellow classmates of his, who would also turn out to work professionally, included James Bama, an American artist known for his realist paintings and etchings of western subjects, and Clark Hulings, an American realist painter who had the ability to capture the beauty in human gestures and activities.
Unlike many of his contemporaries, Maguire never moved West. Instead, he remained in the city and began working in the paperback business. Maguire's crime noir covers during the late '40s and early '60s are perhaps his most well-known works. His covers included, but are not limited to, women who were passionate, approachable, or dangerous. He was a master at depicting the "femme fatale," creating a vintage paperback icon. Oftentimes, Maguire's covers sold books more than the authors or titles did.
Due to his workload, Maguire never had time to read the books he was working on. Instead, he received a brief synopsis as well as details and notes on the characters, and mood of the plot. He would then make five or six sketches and bring them to the art editors. After an idea was OKed, he'd sometimes follow up with a color sketch.
For the most part, Maguire and his friends stayed in the paperback world. He didn't often venture into other projects like advertising. However, he once worked on a movie poster with Marilyn Monroe, but due to disagreements with the studio, the poster was never used. Around 1960, Maguire was looking for John Leone — a friend and fellow artist — who had disappeared, but soon found him working at Norcross Greeting Card Company. Staying with his friend, Maguire began working with the company. Working at Norcross was a change for him, not only in subject matter, but in medium as well. Maguire typically worked in oil or acrylic, but working at Norcross acquainted him with painting in watercolor in a matter of weeks. While at Norcross, he ran into Walter Popp — a comic artist who later turned to paperbacks and "macho mags" during the '50s — who told him to return to the paperback business, which he did. When Maguire returned, he began making more money than he had before. Maguire also worked on LP covers, and covers for videogames and CDs during his time as a paperback artist. During his career, he worked for publishers such as Ace, Avon, Ballantine, Pyramid, and Bantam, among others — he worked for virtually every mainstream publishing house in New York at the time.
Maguire produced over 600 covers from the 1940s up until his death in 2005. He has painted for various galleries and his work has been exhibited at Grand Central Art Gallery, Pritchard, and The Society of Illustrators. Unfortunately, most of his work is elsewhere or long gone due to people visiting him and buying ten or twenty pieces for $50 or $100 a piece. The Norman Rockwell Museum holds forty of his cover pieces.
Illustrations by Robert Maguire
Additional Resources
Bibliography
Reed, Walt and Society of Illustrators (New York N.Y.). The Illustrator in America 1860-2000. 3rd ed. New York N.Y: Society of Illustrators : Distributors to the trade in the United States and Canada Watson-Guptill : Distributed throughout the rest of the world by Harper Collins, 2001.
Silke, James R. and Robert Maguire. Dames Dolls & Gun Molls : The Art of Robert A. Maguire : A Retrospective Look at the Illustrious Career of One of the Most Legendary Paperback Cover Artists of All Time. 1st ed. Milwaukie OR: Dark Horse Books, 2009.